Minister unwraps new production line at Cadbury factory
The Business Secretary Sajid Javid visited the home of Cadbury in Birmingham to open a new state-of-the-art production line at its chocolate factory today…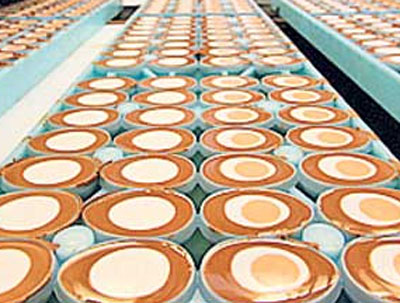 The UK Business Secretary Sajid Javid visited the home of Cadbury in Birmingham to open a new state-of-the-art production line at its chocolate factory today.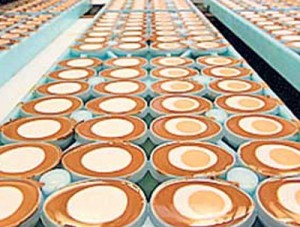 The new facility has been installed as part of a £75 million investment in Bournville by Mondelēz International to make its Cadbury Roses and Heroes assortments and Cadbury Dairy Milk bars. Announced by the Company last year, it secures the next generation of chocolate manufacturing at the site. 
As the champion for the area inside Government, the Business Secretary called on the Midlands to act as an engine for growth, discussing how the Government can work with manufacturers to encourage greater inward investment and export more from the UK.
Business Secretary Sajid Javid said: "The Cadbury brand has its history in Birmingham and the new production lines will help to secure its future here too.
"I want every part of the UK to grow and do well but for far too long a lot of it has just been about the South East. The Midlands already has so much going for it with great household names like Cadbury so it has the potential and the people.
"Our long-term economic plan for the Midlands is to make it the engine for growth in the UK. We want to help businesses and support those who want to work hard and get on – adding £34 billion to the Midlands economy by 2030 and creating 300,000 extra jobs.
"For Britain to prosper every part of the country needs to fulfil its potential."
Bournville Cadbury site has a new training facility
Mary Barnard, President of Northern Europe at Mondelēz International, said, "We were delighted to welcome the Secretary of State to Bournville to officially open the first of our new state-of-the-art manufacturing lines. This marks an important milestone in our journey to secure the next generation of manufacturing at this iconic site.
"Our £75 million investment into Bournville is not just about new machinery, it's also about investing in the people who work here. We welcomed the opportunity for Mr Javid to visit our new training facility and meet with apprentices and operators to hear first-hand about the new skills, knowledge and qualifications they are gaining."
During his visit the Business Secretary got a taste for the business by touring the production line. He also visited a new training facility and met apprentices and staff.
Food and drink is the largest manufacturing sector in the UK. It has a turnover of £95.4 billion and employs about 400,000 people – more than the population of Leicester.