New safety test developed to detect histamine in fish
Posted: 12 August 2015 | Katie Sadler, Digital Content Producer, New Food | 2 comments
R-Biopharm has announced development of a new safety test for UK fishing and fish processing industries aimed at detecting histamine in fish. The R-Biopharm diagnostic test kit has been designed to pinpoint minute quantities of histamine and claims to be significantly more sensitive than tests already on the market.  According to R-Biopharm, the test can […]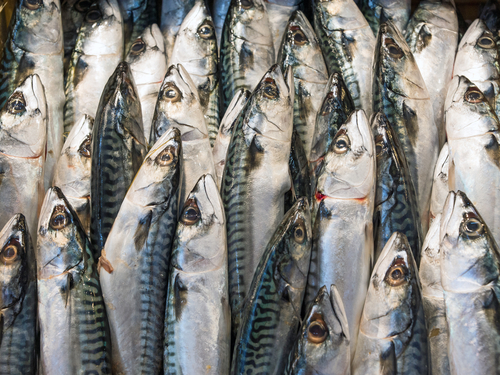 R-Biopharm has announced development of a new safety test for UK fishing and fish processing industries aimed at detecting histamine in fish.
The R-Biopharm diagnostic test kit has been designed to pinpoint minute quantities of histamine and claims to be significantly more sensitive than tests already on the market.  According to R-Biopharm, the test can detect lower levels of the toxin which can produce symptoms similar to an allergic reaction
The kit will be of major importance to the vital fishing sector which has been hit by publicity surrounding histamine reactions affecting thousands of people round the world and hundreds in the UK alone.
The new test uses hot water extraction which makes detection more efficient and produces a faster result.
Simon Bevis, Managing Director of R-Biopharm Rhône, said: "The kit we are offering to the market has considerable advantages over current offerings, and will be of interest to all parties engaged in safety within the fishing industry.
"With this new test kit, all reagents are ready to use instead of requiring preparation such as dilution and it offers more tests in a pack. Elements such as spiking solution are included instead of having to be bought separately – allowing testers to validate results easily at no additional cost.
"The results can be easily calculated using our software, making it a first choice for companies and labs which are charged with compliance with European legislation regarding histamine levels."
One major testing lab which has been using R-Biopharm Rhône test kits for 15 years said: "We knew our existing method of testing was time consuming and laborious and the handling of concentrated standards was hazardous, so we were delighted to try out the new kit. 
"The results were excellent and we validated the method against our existing method and certified standard reference materials.
"Due to the speed and efficiency of the kit and our confidence in it we have been able to successfully run a histamine project. This focused on ascertaining how sample handling and storage conditions affect the degradation of tuna loins and the point at which the essential amino acid histadine is converted to histamine.  We found some tuna loins to have levels as high as 400 mg/100g."
Its current histamine test is particularly relevant to products such as tuna, mackerel, anchovy, herring, bluefish, sardines, pilchards, marlin and even salmon.
Histamine occurs naturally when some foods spoil. This becomes a problem when the chemical is not depleted by food processing. The toxin survives cooking, canning and freezing and may be undetectable unless chemically analysed.
Histamine can occur in fast swimming and migratory finfish with red coloured meat. The symptoms appear quickly and include oral burning or tingling, skin rash, localised inflammation, hypotension, headaches and flushing, which can lead to misdiagnosis and the wrong treatment.