Interactive Coding Equipment launches new user-friendly website
Posted: 11 August 2015 | Katie Sadler, Digital Content Producer, New Food | No comments yet
Interactive Coding Equipment (ICE), the UK based coding and marking solutions provider, has launched a new user-friendly website. ICE provides custom-made coding and marking solutions for the food and beverage, pharmaceutical, printing and DIY industries. Its new website incorporates a contemporary design and allows customers to access the company's full range of thermal transfer, inkjet […]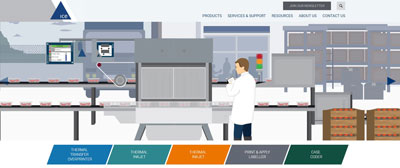 Interactive Coding Equipment (ICE), the UK based coding and marking solutions provider, has launched a new user-friendly website.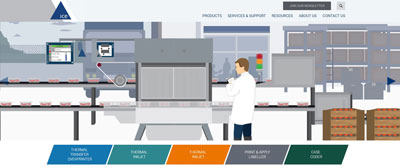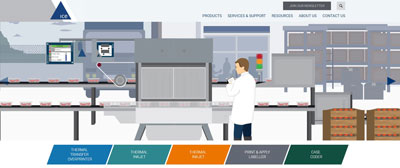 ICE provides custom-made coding and marking solutions for the food and beverage, pharmaceutical, printing and DIY industries. Its new website incorporates a contemporary design and allows customers to access the company's full range of thermal transfer, inkjet and revolutionary Print and Apply Labeller (LPA) equipment and consumables.
According to ICE, the websites interactive features provide a streamlined search process which enhance the user's ability to navigate through product information, case studies and news feed displaying new products and events.
The site also includes fully integrated live chat support to improve user experience and tailor the specific needs of every customer.
Additionally the homepage includes a three-layered parallax scrolling image, which shows ICE equipment within a typical production line scenario, providing a visual aid to help customers find the right coding solution for their particular application.
Commenting on the new site, Chris Simpson, ICE's Managing Director said, "ICE provides businesses with high-performance, reliable and easy-to-use coders and outstanding after-care support, so we wanted the new website to reflect this ongoing commitment to providing our customers with the best possible service.
 "The modern look and feel of the new site, in addition to its interactive features, is part of the progressive changes ICE is making within the business in order to ensure we remain at the forefront of the coding market."
To support the launch, ICE will also be promoting a special 'Find the ICE lolly' treasure hunt competition, inviting users to find lollies hidden within the site, with the chance of winning a Fitbit Charge HR, a wearable fitness device capable of tracking a host of exercise related activity.
The redesigned Interactive Coding Equipment website can be viewed here.