Soybean oil causes more obesity than fructose
Posted: 27 July 2015 | Victoria White
A diet high in soybean oil causes more obesity and diabetes than a diet high in fructose, according to scientists at the University of California, Riverside…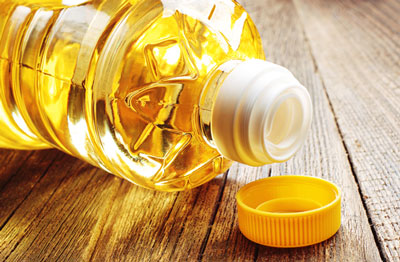 A diet high in soybean oil causes more obesity and diabetes than a diet high in fructose, according to scientists at the University of California, Riverside.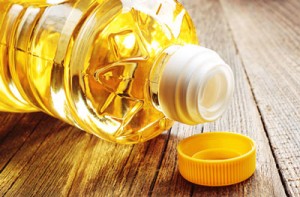 The scientists fed male mice a series of four diets that contained 40% fat, similar to what Americans currently consume. In one diet the researchers used coconut oil, which consists primarily of saturated fat. In the second diet about half of the coconut oil was replaced with soybean oil, which contains primarily polyunsaturated fats and is a main ingredient in vegetable oil.
The other two diets had added fructose. All four diets contained the same number of calories and there was no significant difference in the amount of food eaten by the mice on the diets. Thus, the researchers were able to study the effects of the different oils and fructose in the context of a constant caloric intake.
Mice on the soybean oil-enriched diet gained 25% more weight than mice given coconut oil
Compared to mice on the high coconut oil diet, mice on the high soybean oil diet showed increased weight gain, larger fat deposits, a fatty liver with signs of injury, diabetes and insulin resistance. Fructose in the diet had less severe metabolic effects than soybean oil although it did cause more negative effects in the kidney and a marked increase in prolapsed rectums, a symptom of inflammatory bowel disease (IBD), which like obesity is on the rise.
The mice on the soybean oil-enriched diet gained almost 25% more weight than the mice on the coconut oil diet and 9% more weight than those on the fructose-enriched diet. And the mice on the fructose-enriched diet gained 12% more weight than those on a coconut oil rich diet.
"This was a major surprise for us – that soybean oil is causing more obesity and diabetes than fructose – especially when you see headlines everyday about the potential role of sugar consumption in the current obesity epidemic," said Poonamjot Deol, the assistant project scientist who directed the project in the lab of Frances M. Sladek, a professor of cell biology and neuroscience.
Soybean oil-enriched diet could affect the body's response to drugs
The study also includes extensive analysis of changes in gene expression and metabolite levels in the livers of mice fed these diets. The most striking results were those showing that soybean oil significantly affects the expression of many genes that metabolise drugs and other foreign compounds that enter the body, suggesting that a soybean oil-enriched diet could affect one's response to drugs and environmental toxicants, if humans show the same response as mice.
The researchers cautioned that they didn't study the impacts of the diets on cardiovascular diseases and note in the paper that the consumption of vegetable oils could be beneficial for cardiac health, even if it also induces obesity and diabetes.