Nestlé opens frozen and chilled food R&D centre in Solon, US
Nestlé has opened a $50m research and development centre in Solon, Ohio to develop new nutritionally balanced and gluten free options for the company…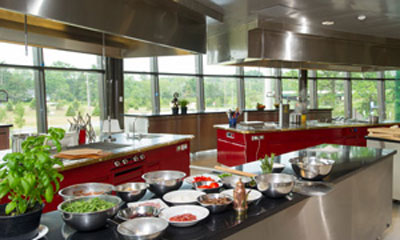 Nestlé has opened a $50 million research and development centre in Solon, Ohio, US that will focus on new product development for its frozen and chilled food businesses worldwide.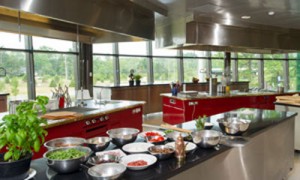 While the centre's mission is to sustain global needs, its location in Ohio reflects the growth in size and complexity of Nestlé's frozen and chilled foods businesses in the US, where well-known Nestlé brands lead in their various categories.
"Few areas of research are as complex as food research," said Johannes Baensch, Head of Global Product & Technology Development, Nestec Ltd. "Nestlé has a long-standing reputation for excellence in research on food and nutrition and this Research Centre is regarded as one of the world's leading laboratories in food and life sciences. By creating Nestlé R&D Solon, we are transporting a significant piece of our global research expertise to the United States, our largest global market."
Researchers at Nestlé R&D Solon facility will create new produces such as gluten free options
In addition to developing R&D strategy for Nestlé's worldwide frozen and chilled foods businesses, the experts at Nestlé R&D Solon will focus on product innovation and renovation. They plan to balance taste with nutrition, by exploring ways to reduce sodium and saturated fat, eliminate partially hydrogenated oils, incorporate more vegetables, and create gluten free and high-protein options. The team will also provide expert technical assistance to Nestlé production facilities around the world, as well as guidance in the important areas of nutrition, food processing, food quality, and food safety.
"The new centre is an invaluable addition to our R&D capabilities," said Sean Westcott, Director of Nestlé R&D Solon. "We've truly created a community of experts to help fuel innovative ideas that offer consumers the frozen and chilled foods choices they want."
Nestlé R&D Solon is one of 12 "centres of excellence" for global product and process development, opening it to the full breadth and depth of the world's largest private food and nutrition research and development network and fostering information sharing for Nestlé businesses across the world, including factories in Germany, France and Italy.  A thirteenth "centre of excellence" will be established in Bridgewater, New Jersey, after a $70 million investment there creates a facility that will serve as both a new headquarters for Nestlé Health Science and a new Nestlé Product Technology Centre dedicated to developing innovative nutritional therapies for this growing business. 
Related topics
Related organisations