New Campden BRI laboratory named in honour of the Hall family
A new lab at Campden BRI has been named the Halls' Laboratory in honour of a family who have been involved with the company since its establishment in 1919…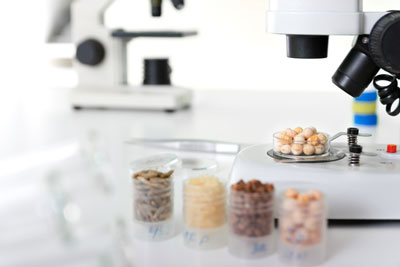 A new state-of-the-art food analysis lab at food and drink organisation Campden BRI has been named the Halls' Laboratory in honour of a Gloucestershire family who have been involved with the company since its establishment in 1919.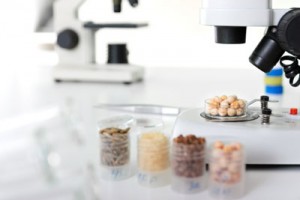 The new laboratory was officially opened today by Professor Martin Hall, Director of Science, who celebrated 40 years of service with the company on the 1st July. The lab contains cutting edge instruments worth over £2.5 million, which will be used for the analysis of contaminants, food authenticity testing and flavour analysis.
Together, the Hall family has given over 148 years' service to Campden BRI
Martin's grandfather, F.W Hall, was the first to join the research company in 1919 and worked as an experimental gardener managing crop trials. His father, Les Hall, joined the organisation in 1944 as a laboratory technician and retired as Head of Microbiology in 1987. Martin's Uncle A W ('Son') Hall also worked at the organisation from 1932 until 1968. The Halls have had a member of their family working continuously at the company since 1919 and together the family has given 148 years' service to the company.
Campden BRI provides technical, legislative and scientific support and research to the food and drinks industry worldwide – with a comprehensive "farm to fork" range of services covering agri-food production, analysis and testing, processing and manufacturing, safety, training and technical information services. It is the world's largest membership-based food research organisation, with over 2400 members from around 80 countries. It has nearly 400 staff based at its three sites: Chipping Campden (Headquarters), Nutfield (Surrey – brewing division), and Budapest (Hungary). Members and clients benefit from industry-leading facilities for analysis, product and process development, and sensory and consumer studies, which include a specialist brewing and wine division.
For more information about Campden BRI, please visit www.campdenbri.co.uk.
Related topics
Related organisations