Mahaleb mix up – FSA rescinds Bart ground cumin recall
The Food Standards Agency (FSA) has rescinded a recall of a batch of ground cumin sold by Bart after mahaleb gives false positive result for almond protein…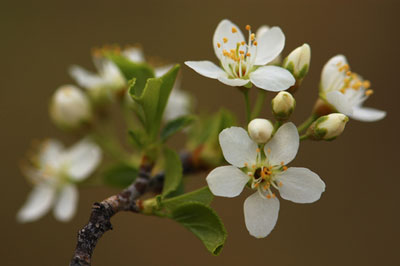 Blossom of prunus mahaleb.
The Food Standards Agency (FSA) has rescinded a recall of a batch of ground cumin sold by the Bart Ingredients Company.
The affected product had tested positive for the presence of almond protein which is not declared on the label. However, additional testing by the Laboratory of the Government Chemist (LGC) has shown a spice called mahaleb was present and not almond protein. Mahaleb and almond are from the same 'Prunus' family of trees and shrubs. However, mahaleb is not one of the 14 allergens identified in food allergen legislation. There is no evidence that the contamination was a result of fraudulent activity.
The level of almond protein detected was considered to be a risk to people with an allergy to almond.  The company subsequently produced test results from samples of the same material that contradicted the positive result.  
Will Creswell, Head of Consumer Protection at the FSA, said, "Throughout this incident we have carried out protein and DNA testing, using accredited laboratories and validated methods, and both indicated the presence of almond protein in this product. Consumer safety is the FSA's highest priority and our risk assessment at the time was that this product could potentially harm people with an allergy to almond. We were correct to ask Bart Ingredients to take precautionary action. Now that new evidence has come to light we are able to rescind this particular recall.
"The FSA will now work with public analysts, analytical scientists, the industry and local authorities to review these testing methodologies. As with all significant incidents, we will also work together to review our actions and identify what lessons can be learned."
Subtle mass spectrometry differences to distinguish almond and mahaleb proteins
LGC used a type of analysis called 'liquid chromatography-mass spectrometry' which, in combination with DNA testing, found that mahaleb could produce a false positive result for almond protein in cumin. This is the first time researchers have identified this type of reaction.
Michael Walker, Consultant Referee Analyst at LGC, said, "This has been a pioneering and resource intensive scientific investigation involving a large multidisciplinary team of scientists. Almond and other Prunus species in spices had received little attention. We now know that ELISA detection is useful but only as a screening test. There are unusually high similarities in the DNA and protein of these related species that make it very difficult to tell them apart in spices. But thanks to the expertise of the molecular biologists and protein chemists in LGC we have developed what is, to the best of our knowledge, the world's first DNA test for mahaleb and discovered subtle mass spectrometry differences to distinguish almond and mahaleb proteins."
There have been several other recalls in the UK during this incident, the majority of which have been for undeclared almond in paprika products.  There is currently no evidence of cross-reactivity due to mahaleb in paprika. However, the FSA is doing further research to clarify this.
Related topics
Related organisations