Sustainability advancements made by John Dewar & Sons
John Dewar & Sons Ltd., makers of Scotch whisky and part of the Bacardi group of companies, was sustainable before sustainability was considered cool…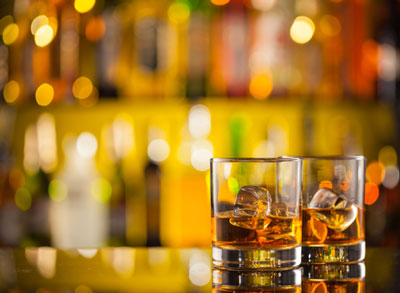 John Dewar & Sons Ltd., makers of Scotch whisky and part of the Bacardi group of companies, was sustainable before sustainability was considered cool.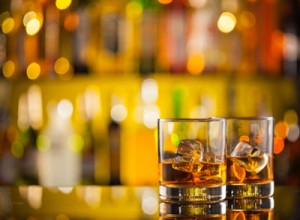 "Our distilleries were set in areas of tremendous natural beauty and environmentally sensitive areas before the word sustainable was being used," says Stephanie Macleod, Dewar's Master Blender, referring to the establishment of Dewar's in 1846.
"Whether we are using barley or water in the making of our whiskies, the natural environment is crucial to us," says Iain Lochhead, Operations Director for John Dewar & Sons Ltd. "Our goal is to leave our surroundings in same condition we find them."
John Dewar & Sons is an industry leader, advancing more than half-a-century's worth of spirited, sustainability practices. Across its distillation and production facilities there are: robust recycling efforts, state-of-the-art blending centres, sophisticated water filtration, fuel-efficient transportation and landscaping that enhance the natural habitat.
John Dewar & Sons has reduced greenhouse gas emissions at its distilleries by 34% since 2006
Dewar's White Label bottles now are lighter weight and easier to ship. A new biomass boiler at the Aberfeldy Distillery is expected to deliver a phenomenal 90% reduction in the brand's carbon footprint at that site. That brings the total expected drop in greenhouse gas emissions at all five John Dewar & Sons distilleries in Scotland from 20% to 34% in just the past eight years.
"We are still one of a very few companies in the distilling industry accredited by the Carbon Trust Standard," adds Lochhead. "We are not just patting ourselves on the back; rather we are proud to have approval from a widely respected external body." The Carbon Trust Standard rating reflects the move to a sustainable, low carbon economy and recognises companies for efficient energy use, greenhouse gas emissions, water and waste management.
John Dewar & Sons has hit the following benchmarks of sustainability at its five malt distilleries:
34% reduction in greenhouse gas emissions since 2006
46% reduction in water use since 2009
30% reduction of waste to landfill since 2010
Since 2006, when Bacardi began tracking its global impact on the environment, it has reduced nonrenewable energy use by nearly 28% and decreased its greenhouse gas emissions from production by more than 28%.