Barry Callebaut opens Chocolate Academy in Tokyo
Barry Callebaut has opened its first Chocolate Academy centre in Tokyo, Japan. This is the fourth of these training facilities to be opened in Asia Pacific…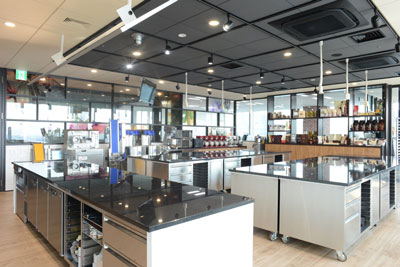 The Barry Callebaut Group has opened its first Chocolate Academy centre in Tokyo, Japan.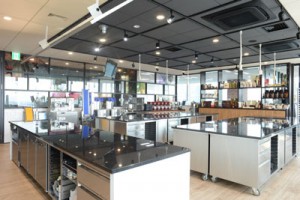 This is the Company's 19th training centre in the world and its fourth in the Asia Pacific region, after Mumbai (India), Shanghai (China) and Singapore.  
Tokyo's rich culinary profile and love for fusion and innovation in food will complement the Chocolate Academy centre's potential as a centre for the exchange of technical skills, training, dialogue and the sharing of love for all aspects related to chocolate and cocoa products.
The Japanese are the biggest per capita consumers of chocolate in Asia Pacific with an average of 1.9 kg per annum. Barry Callebaut's Chocolate Academy centre in Japan will allow the company to progress hand-in-hand with Japanese innovation in the chocolate industry. Furthermore, the Group can take this opportunity to also capture the Japanese imagination on the tremendous potential of chocolate, develop newer and tastier recipes as well as impart its culture of excellence and passion for chocolate to the region.
New Chocolate Academy improves the Company's position in the Asia Pacific region
"Japan is Asia's largest consumer market for chocolate confectionery and it is highly recognised for chocolate innovation. The new Chocolate Academy centre in Tokyo brings us even closer to our regional Gourmet customers and will enable the Barry Callebaut Group to be in a better position to capitalise on growth opportunities in the region. It also reaffirms our commitment to the Japanese market place and its highly skilled professional chocolatiers and other users of chocolate," said Mikael Neglen, President, Chocolate Asia Pacific, Barry Callebaut, at the official opening ceremony.
"The opening of Barry Callebaut's 19th Chocolate Academy centre in Tokyo is a symbolic move in promoting our position as a leader in the gourmet chocolate sector in the region. The new centre will offer chefs world-class support and enable them to harness their skills to bring the best innovations in chocolate," said Pascale Meulemeester, Vice-President Global Gourmet Brand Marketing of the Barry Callebaut Group.
The centre's offerings include a wide range of workshops, courses and demonstrations for professional customers in all sectors: chocolatiers, pastry chefs, bakers and other chocolate experts as well as culinary professionals working in hotels, restaurants and the catering business. They will be able to benefit from the modern kitchen and utensils that the academy is equipped with, to perfect their expertise in chocolate under the guidance of Barry Callebaut's chefs.