Anaerobic digestion at Nestlé factory turns rejected chocolate into renewable energy
A new anaerobic digestion system at Nestlé's factory in Fawdon is turning chocolate and confectionery waste into renewable energy and clean water…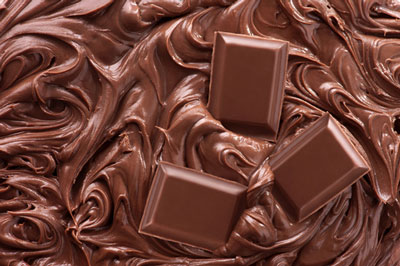 A new anaerobic digestion system at Nestlé's factory in Fawdon is turning chocolate and sugar confectionery waste from the site's manufacturing processes into renewable energy and clean water.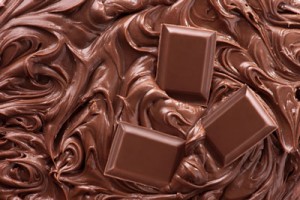 Rejected chocolates and sweets which are not suitable for sale or reprocessing, along with waste residues such as starch and sugar are broken down in to small pieces. This mixture is then partially dissolved using the waste liquids from the site's cleaning processes to create a 'chocolate soup'. This 'chocolate soup' is then fed into an airtight tank where anaerobic digestion occurs. Anaerobic digestion is the natural process of bacteria breaking down biodegradable material, such as food, without oxygen, and converting it into useful by-products. These by-products are used to meet part of the site's energy needs.
While the technique itself has been used in agriculture and industry for centuries, what makes the system at Fawdon unusual is that it has been designed to handle a high volume of solid and liquid waste within a short time.
"The system allows us to add tougher residues like starch-based compounds to the process, along with reject product and other materials," says Inder Poonaji, Nestlé UK and Ireland's Head of Sustainability. "As long as the material is biodegradable, the anaerobic conversion process can take place. The waste we are converting here would otherwise be disposed of externally."
Biogas created during anaerobic digestion now provides 10% of Fawdon's energy
The primary by-product of anaerobic digestion is biogas, a renewable gas comprised largely of methane and carbon dioxide.
The biogas produced at Fawdon is burnt to produce enough heat and power to meet about 10% of the site's overall energy needs. As a result of the heat and power generated from the biogas, Fawdon's greenhouse gas emissions are expected to fall by about 10%.
As well as generating cleaner energy, the anaerobic digester has also improved the quality of water discharged from the factory, an amount equivalent to 41 Olympic-size swimming pools annually.
Although the factory is now reaping the benefits of the initiative, it took money and time to get right. The site piloted the project for three months, using a smaller version of the anaerobic digester.
"There were a lot of elements to consider," says Inder. "Determining which bacteria to use required significant investigation and trialling. We had to begin small-scale before moving forward."
The anaerobic digestion system at Fawdon cost around £3.3 million to set up. The expense of such systems is a factor that has often held back adoption of similar techniques elsewhere. But due to the cost savings it has generated, the investment is expected to take around four years to pay off.
Today, the Fawdon's anaerobic digestion process takes place inside a huge tank, laden with naturally occurring bacteria. It converts about four tonnes of solid waste and 200,000 litres of liquid waste a day, making the site one of Nestlé's 72 factories globally that have now achieved zero waste for disposal status.
Nestlé set itself the objective of achieving zero waste for disposal in 10% of its factories by 2015, achieving this two years early in 2013, with 56 of its factories, or 11%, meeting the target.
For more information about Nestlé, please visit www.nestle.com.