Finnish brewing industry loses 3,100 jobs in two years
Figures published in a report show that the Finnish brewing and soft drinks industry employed 3,100 fewer people in 2013 than two years previously…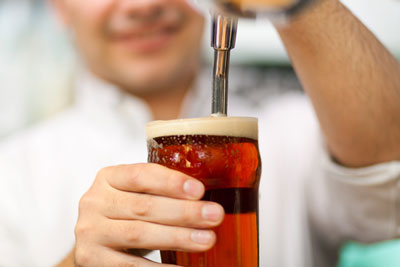 Data published in a new Ernst & Young industry report* show that, from field to flagon, the Finnish brewing and soft drinks industry employed over 3,100 fewer people in 2013 than in 2011. In 2013, the Finnish brewing industry employed 1,900 people directly and about 26,000 people in the entire chain.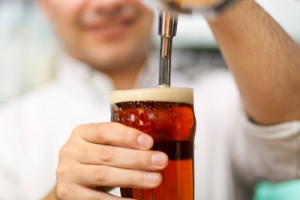 Over 300 jobs have been lost at breweries in two years. The largest indirect reduction – 2,300 people – has occurred in on-trade jobs. On-trade jobs in the brewing industry indirectly employed only 14,700 people in 2013 compared to over 17,000 in 2011. In addition to indirect job losses in restaurants and bars, almost 300 jobs have been lost in retail and about 100 in agriculture. The Finnish brewing industry still employs about 4,500 people in retail and over 1,200 people in agriculture.
According to the report, the beverage category that has the greatest impact on employment is beer. It employs over 14,000 people in the chain as a whole. Soft drinks and mineral waters have the second largest impact, employing almost 5,400 people. Cider and long drinks employ about 4,100 people.
Home consumption replacing on-trade consumption
Home consumption is replacing on-trade consumption, and the Federation of the Brewing and Soft Drinks Industry considers this to be a major problem for both alcohol and employment policy. Finland has the lowest level of on-trade beer consumption in Western Europe. In 2001, on-trade sales still accounted for over 26 per cent of total sales of beer in Finland. Nowadays, only 15 per cent of beer is consumed in bars and restaurants. The only countries in Europe where on-trade sales account for a smaller percentage of total beer consumption are Poland (10%), Estonia (9%), Lithuania (9%), and Latvia (8%).
Further job losses were seen in 2014, when the brewing industry was forced to adapt its operations to increased regulation. The tax on both alcohol and soft drinks was increased at the beginning of 2014. The alcohol tax has been raised five times since 2008 and the soft drink tax three times since 2011. The turn of the year 2014–2015 also saw the introduction of new restrictions on advertising mild alcoholic beverages outdoors, on radio and television, and in social media.
"Advertising restrictions have placed companies under increased pressure to engage in price competition and continual tax increases are widening the price gap with Estonia. At this rate, jobs will be moving across the Gulf of Finland," says Elina Ussa, Managing Director of the Federation of the Brewing and Soft Drinks Industry.
In addition to the brewing and soft drinks industry's impact on employment, the report examined the industry's tax revenue and analysed value formation in Finland in 2009–2013. The Finnish brewing industry generated EUR 2.0 billion in tax revenue for the Finnish State in 2013. Beer alone accounted for EUR 1.4 billion of this, that is, close to 70%. Almost EUR 135 million more tax was collected than in 2011. The amount of tax collected is considerable in view of the industry's net sales, which totalled EUR 886 million in 2013. Employment alone generates EUR 331 million for the state every year.
* A review of the Finnish brewing and soft drinks industry (only available in Finnish)