Trends in Food Flavour 2015
A comprehensive week long programme combining cutting edge flavour training and the inaugural "Trends in Food Flavour" conference has been launched by the University of Nottingham…

A comprehensive week long programme combining cutting edge flavour training and the inaugural "Trends in Food Flavour" conference has been launched by the University of Nottingham.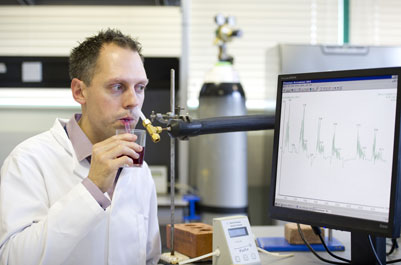 Delegates can attend three days of training at the University's Food Sciences Division (April 13-15 2015), learning how the science and application of flavour technology can be instrumental in successful food and drink innovation. They will then join internationally renowned academic and industry experts from the UK, Europe, China and the USA at a 2 day "Trends in Food Flavour" conference (April 16-17 2015), reviewing current drivers in food flavour and debating the latest developments in research, technology and sustainability.
The conference, which can also be booked as a standalone event, will feature sessions on flavour and the world market, product application, healthy eating, research and technological developments. Confirmed speakers include Stephen Parry, Chair of the Food Sector KTN, Professor Jianshe Chen (Zhejiang Gongshang University), Professor Tim Foster (University of Nottingham) and industry experts from companies including Mars, Sensient, Cara Technology, Nestle and Wrigley.
Further information and registration for the training programme and the conference is available at http://www.nottingham.ac.uk/facts/training-courses.aspx or email [email protected].
Part funding for the five day course fee is available for most UK industry delegates through the AgriFood Advanced Training Partnership. Find out more by visiting www.agrifoodatp.ac.uk/aatp/courses/food/food-flavour.aspx, where you can also apply online for a bursary. Alternatively, please contact [email protected] or call 0115 951 6132.
Related topics
Related organisations