Food technologies deliver global public health solutions
Innovative sodium reduction and fibre ingredients showcased at the 20th International Congress of Nutrition…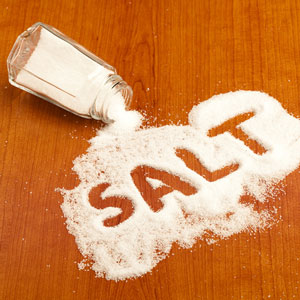 Backed by research that demonstrates significant health benefits as well as unparalleled taste that meets consumer needs, food ingredients are taking center stage as thousands of experts from around the world converge to discuss the state of global health and nutrition at the leading international nutrition conference taking place this week in Spain.
At a time when global dietary guidance recommendations call for people to increase intake of dietary fibre while decreasing consumption of sodium, there is a heightened need for great-tasting, realistic solutions to help meet global public health goals. Important research that adds to the body of science on the health benefits of dietary fibres, as well as an award-winning sodium reduction technology from Tate & Lyle – a global provider of ingredients and solutions to the food, beverage and other industries – is being featured at the at the 20th International Congress of Nutrition.
Sodium Reduction Technology: Powerful Potential to Reduce Hypertension and Drive Cost Savings
While authorities are calling for people to lower their intake of sodium, much progress is yet to be made and multiple solutions are needed to meet recommendations of 2300 mg/d for the general population and 1500 mg/d for at-risk groups based on US Dietary Guidelines. Using US National Health and Nutrition Examination Survey (NHANES) 2007-2010 data, a recent study modeled the potential impact of Tate & Lyle's new sodium reduction technology, SODA-LO™ Salt Microspheres, on sodium intake.
Based upon potential usage of SODA-LO™ Salt Microspheres in 953 foods with sodium reductions in these foods ranging from 20-30%, usual intakes were modeled demonstrating a potential 9% reduction in dietary sodium intake equivalent to a 274 and 244 mg/d reduction for those 2+ and 51+ years old, respectively. Specifically, for African Americans, sodium reduction was estimated at 282 and 229 mg/d in those 2+ and 51+ years old, respectively. Based on a sodium reduction of 282 mg/d, the researchers estimate a potential reduction of 975,000 cases of uncontrolled hypertension and potential US health care cost savings of $1.5 billion dollars.
"The use of innovative technologies like SODA-LO™ Salt Microspheres that can lower the sodium content of foods while meeting consumer taste preferences is one potential strategy for reducing sodium intake in the global food supply," said Michael Harrison, PhD, Senior Vice President of New Product Development at Tate & Lyle.
Added Fibre: Improved Bowel Health, Maintained Satiety and Increased Calcium Absorption
Three studies contribute to the growing body of evidence for the health benefits of dietary fibres added to the diet. These types of fibre can be used in a wide range of foods and contribute similar health benefits as "intact" fibres, providing a viable option to help people increase their fibre intake to achieve daily recommendations.
Support of Digestive Health
A recent study published in the Journal of Nutrition, by Timm et al., reported that 36 healthy adults consuming 20 grams of either STA-LITE® Polydextrose or PROMITOR®Soluble Corn Fibre* per day, in addition to their habitual low fibre diet of 13-14 g/day, experienced improved laxation with minimal gastrointestinal issues.
Joanne Slavin, PhD, RD of the University of Minnesota, an eminent expert in fibre research and lead investigator of this study noted that, "these results demonstrate that both types of fibre provide health benefits, are well tolerated and can be successfully added to the diet to help meet dietary recommendations."
Maintained Satiety after a Meal
Another study using a double blind, randomized cross-over design found that an emerging ingredient, soluble fibre dextrin (SFD), a digestion resistant carbohydrate from Tate & Lyle, may help promote satiety, or the feeling of fullness, from 3 to 8.5 hours after consumption. James Hollis, PhD, lead researcher from Iowa State University evaluated a beverage containing tapioca SFD versus a maltodextrin control in 41 healthy adults. The study participants reported feeling fuller, less hungry and a reduced desire to eat 3 to 8.5 hours after consumption of the beverage that contained SFD compared to when consuming the control beverage.
Increased Calcium Absorption
A third study by researchers from Purdue University assessed the effect of 12 g/d of PROMITOR® Soluble Corn Fibre* (SCF) on calcium absorption and its association with gut microbiota in 24 racially diverse, male and female adolescents – a population in which adequate calcium intake is critical for bone growth and development. When adolescents consumed a diet with 12 g/day of SCF versus the control diet, they experienced a 12% increase in calcium absorption, which was significantly correlated with an increase in specific strains of beneficial bacteria, namely Bacteroides, Butyricicoccus, Oscillibacter, and Dialister suggesting that SCF may increase calcium absorption through changes in gut microbiota.
"The results of this study reveal the value of soluble corn fiber's prebiotic properties and its potential impact on bone health" said Connie Weaver, PhD, a renowned calcium researcher and lead researcher on this study. This is the first study to show that increases in these specific bacteria are significantly correlated with an observed increase in calcium absorption.
Importance of Food Technologies in Global Food Supply
"The results from these studies add to the growing body of research that demonstrates innovative food technologies and ingredients are critical and have a valuable role in the global food supply by delivering highly relevant health benefits," said Priscilla Samuel, PhD, Director of Global Nutrition at Tate & Lyle. "Tate & Lyle is committed to investing in innovation and nutrition research to ensure that our ingredients, when incorporated into great tasting foods, can also help consumers meet their nutrition, health and wellness needs every day."
*PROMITOR® Soluble Gluco Fibre in Europe
Related topics
Related organisations