Research call on official controls on meat
The Food Standards Agency is commissioning a new piece of research into official controls on meat…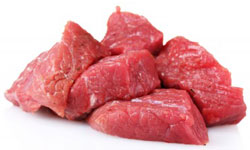 The Food Standards Agency is commissioning a new piece of research into official controls on meat. We are seeking a contractor to develop a more targeted approach to inspection for Cysticercus bovis.
The work forms part of the Future Meat Controls Research Programme which is aimed at gathering evidence to modernise meat inspection.
The objective of the FSA's review of meat controls is to improve public health by adopting a more risk- and evidence-based approach to meat production.
The deadline for applications is Wednesday 25 September 2013. Click here for more information about how to apply. Please note that you will need to register to access the full details.
Related Items
Procurement – Find out more about how the Agency's procurement process works