Keeping coffee sustainable
New Food Editor, Bethan Grylls, heard from Nespresso's head of sustainability about how the company is helping to revive origins, be more environmentally friendly, and keep the coffee flowing.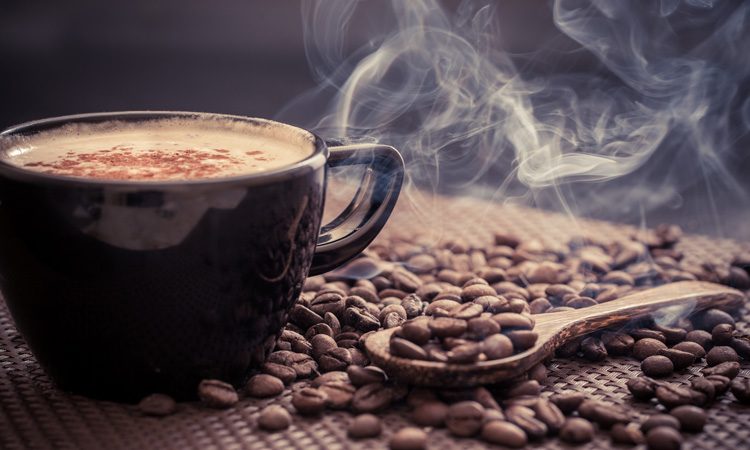 Coffee yields are in decline, but demand for this universally-loved beverage continues to grow by two percent every year, according to The Sustainable Coffee Challenge – a consortium of companies, governments, NGOs, research institutions and others, that is pushing for the coffee sector to become fully sustainable. By 2050, research suggests that global production will need to double its current level to keep up with demand.
Helping coffee farmers
Smallholder farmers in coffee-growing regions such as Asia, Africa and Latin America rely heavily on the production of this US$100 billion commodity. However, pests, disease and erratic rainfall patterns caused by climate change means that production is challenging. Couple this with circumstances of poverty and price fluctuations, and it is easy to see why farmers are struggling to meet demand, with some having stopped coffee production altogether.
In an effort to not only meet the climate agenda but also help restore the economic backbone of these regions, Nespresso has launched a series of sustainability campaigns. The coffee company has outlined three targets in its 'Positive Cup' strategy: 100 percent sustainably-sourced coffee, 100 percent re-managed aluminium, and 100 percent carbon neutrality.
"Sustainability is at the heart of Nespresso," said Julie Gallacher, Nespresso's sustainability lead. "But you cannot make a significant impact alone, you must work with partners. We now have over 40 partners that we collaborate with."
Sustainably sourced
In order to improve the environmental conditions of farms and the surrounding landscape, Nespresso partnered with the Rainforest Alliance in 2003 to develop its AAA Sustainable Quality Program™. Initially, 300 farmers were part of this programme, but this figure has since grown to around 70,000 farmers from 12 countries.
The goal is for Nespresso to source 100 percent of its coffee through this programme; currently it stands at 94 percent, with just over half of that being dual certified with the Rainforest Alliance and/or Fair Trade, said Gallacher.
To help meet this target, Nespresso launched 'Reviving Origins'. Since 2017, the company has worked in partnership with coffee farmers to revive farms in Caquetá, Colombia and the Honde Valley, Zimbabwe.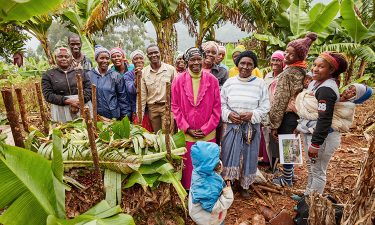 "We go into countries where coffee production has declined or stopped completely, either because of climate change or other issues such as political crisis," explained Gallacher. "Reviving Origins is about fostering a long-term relationship with these coffee regions and getting them to a point where they can produce coffee again.
"We're not trying to impose different types of beans or plants," she assured, "but rather restore what they had. Along with helping these farmers gain back their livelihood – and produce coffee in a way that is more environmentally friendly – it means we can bring our customers a unique range of taste experiences, which may otherwise have disappeared for good."
To achieve this, Nespresso works with the locals from these communities, training them and putting sustainable practices in place.
"We plant fig trees alongside coffee trees; this provides stability for the soil and shade for the coffee trees, and is also an extra source of income for the farmers," added Gallacher.
In 2018, the company enrolled 400 farms from the Honde Valley into the programme and held 200 training sessions. Overall, the company reports that 300 farmers were trained.
The coffee carbon footprint
One of the biggest impacts that coffee has on the planet relates to its water usage, according to Gallacher.
The Water Footprint Network, which aims to solve the world's water crisis, states that on average, 18,900 litres of water are required to produce 1kg of roasted coffee. A cup of coffee requires approximately 7g of roasted coffee, meaning that one cup of coffee costs 130 litres of water.
To help address this waste issue, Nespresso has been involved in a series of community building projects. "Instead of having lots of individual small, older farms washing beans, and potentially polluting the waters in surrounding areas, we have worked with communities to develop shared water mills."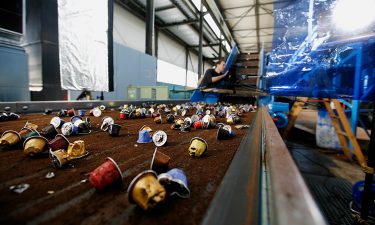 Nestlé, which owns the Nespresso brand, has also recently announced its ambition to achieve zero net greenhouse gas emissions by 2050. This announcement is in line with the Paris Agreement target to limit global temperature rise to 1.5°C.
"Climate change is one of the biggest threats we face as a society. It is also one of the greatest risks to the future of our business," said Mark Schneider, Nestlé CEO. "We are running out of time to avoid the worst effects of global warming. That is why we are setting a bolder ambition to reach a net-zero future. Deploying Nestlé's global resources and industry know-how, we know we can make a difference on a significant scale. Our journey to net zero has already started. Now, we are accelerating our efforts."
In order to meet this 2050 ambition, Nestlé intends to launch more products that are said to have a better environmental footprint. It is also looking to use 100 percent renewable energy in its factories, warehouses, logistics and offices. A total of 143 Nestlé factories are implementing 100 percent renewable electricity so far. The company hopes that, by increasing the use of this kind of energy, suppliers will also invest in new infrastructure such as wind and solar farms.
We plant fig trees alongside coffee trees; this provides stability for the soil and shade for the coffee trees, and is also an extra source of income for the farmers
Approximately 70 percent of Nestlé's Nespresso boutiques are also powered by renewable energy. "We are educating store managers to turn off lights when the store is closed and putting in smart meters," Gallacher added. She noted that for the boutiques in shopping centres this is a more complex task. "We don't have control over the energy usage in these cases, but we are trying to influence landlords to move in the same direction."
Circular economy
Of course, one of the biggest challenges for the industry – including the beverage sector and beyond – is its use of non-recyclable materials such as plastic.
"We believe in a circular economy – essentially, that involves thinking about what happens to your product once it has been consumed," said Gallacher. "Companies need to consider what materials they are using carefully and ensure whatever they are putting out into the market can be recycled."
Nespresso is addressing packaging concerns with its aluminium capsules. "When the capsules are recycled in the UK, they end up at a processing plant wherein the coffee and aluminium are separated. The coffee is used as compost and the aluminium is melted and generally used for drinks cans. In Switzerland, however, it is more of a closed loop process, whereby the aluminium is melted and used to create a new batch of capsules." Approximately 12 percent of Nespresso's new batch capsules are made with this recycled aluminium.
To demonstrate the possibilities of recycling aluminium, Nespresso recently partnered with Swedish lifestyle bike brand, Vélosophy, to produce a bicycle made from recycled aluminium coffee capsules.
Nestlé has also recently inaugurated a new research facility: the Institute of Packaging Sciences. The hope is that this will accelerate the company's efforts to bring functional, safe and environmentally-friendly packaging solutions to the market.
The institute focuses on several science and technology areas, such as refillable or reusable packaging, simplified and recycled packaging materials, and high-performance barrier papers, along with bio-based, compostable and biodegradable materials.
We're not trying to impose different types of beans or plants
As for the future, Gallacher said the company has lots of plans in the works. Ultimately, that is the only way that Nestlé will be able to meet its ambitious targets and have a meaningful and positive impact, she concluded.  Last year, Nestlé announced its ambition to make 100 percent of its packaging recyclable or reusable by 2025. It has made great strides toward this commitment with the launch of several novel packaging materials, including paper packaging for Nesquik.
Biography 
Julie Gallacher has been with Nespresso UK since 2012, first as a marketing lead and then, since January 2018, as lead for all sustainability and corporate communications. She has been a driving force behind Nespresso UK's leadership within the sustainability space, from sourcing through to recycling of packaging following product use.