Metal detectable plastics use in cleaning tools and utensils
Global Hygiene Specialist at Vikan, Debra Smith describes the use of metal detectable plastics in cleaning tools and utensils.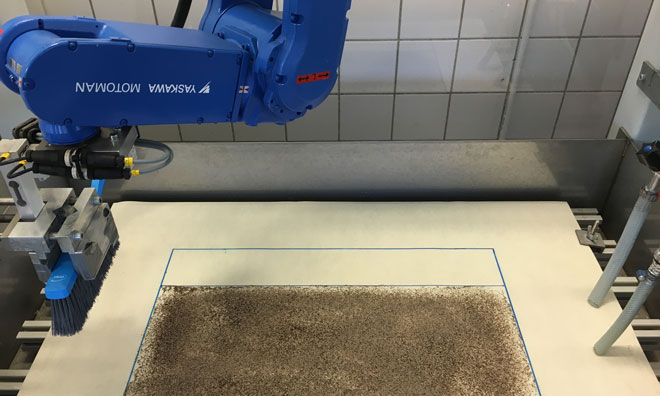 Foreign body contamination of foods can be a safety or quality issue, or both. Regardless, if a food is contaminated by a foreign body the repercussions for the food business can be expensive and damaging.
Metal detection is a well established and effective method of reducing the risk of metal fragments in commercial food products. Control of plastic foreign bodies is more difficult. Metal detectable plastics have been developed with the intention that metal detectors can also be used for their detection but how detectable are these plastics? Many food manufacturers are unaware that the metal detectability of any metal containing foreign body will depend on a number of factors, including the following:
Webinar: eBook: Thermo Fisher Scientific Food Integrity Collection 2017
Over the course of the year Thermo Fisher Scientific have provided expert comment on a whole swathe of issues including food fraud, origin testing and labelling regulations. This collection also provides access to Thermo Fisher's Food Authenticity webinar series for 2017, where experts delve into olive oil characterisation, gelatin speciation, honey and chromatography, and more.
Metal content of the contaminant; both the quantity and type of metal
Size of the metal containing contaminant
Orientation of the metal containing contaminant
The food product – size, composition
Food packaging
Speed of the conveyor belt
Detector used
Detector calibration. 
Each of these interfering factors has an effect on the detectability of the metal containing contaminant and the interferences are often cumulative, as illustrated in Figure 1.
Consequently, metal detection systems do not give 100% security even with regard to the detection of totally ferrous metal objects. Additionally, metal detection systems cannot detect non-metallic items such as bone, glass, or stone.
The metal detectable plastics used in the construction of food industry standard utensils and cleaning equipment only contain a small percentage of metal detectable material. Consequently, metal detection systems only work if the fragments of this equipment are large enough to detect (given other detector limitations).
The rest of this article is restricted to logged-in members. Login or subscribe free to read it.