A closer look at… GBBO Week #6: Flower power
Posted: 29 September 2016 | Roy Manuell, Digital Content Producer | No comments yet
New Food decides to delve deeper into the phenomenon of edible flowers and how culinary culture can integrate botanical innovation…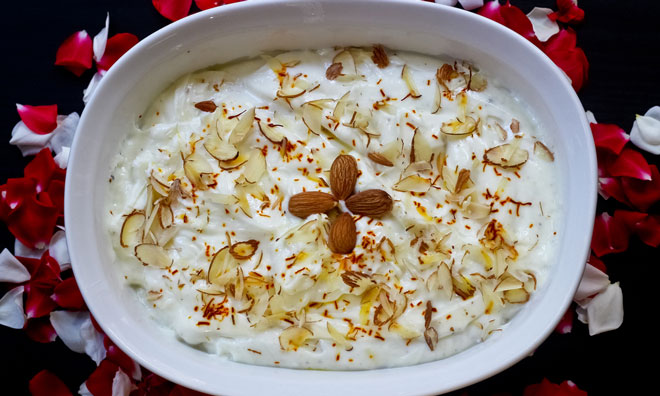 Welcome to our GBBO online feature in which we will briefly pick apart each episode of the UK television sensation Great British Bake Off as it begins its seventh series and consider a related issue, innovation or talking point each week with regard to the food industry as highlighted in the show.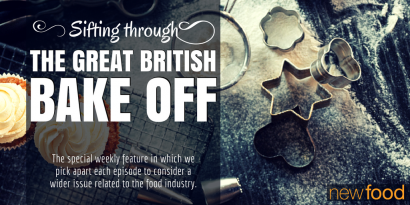 This week we saw the mildly-confusingly-titled, first ever 'Botanical Week' and accordingly, New Food decided to delve deeper into the phenomenon of edible flowers. But first…
Flowering above the rest: Our colourful round-up of week 6
________________________________
Star Baker – Tom (daylight robbery from Selasi)
Eliminated – Rav
Why? – He just made a complete mess of almost everything
Highlight of the episode – The Ross and Rachel development of Selasi and Benjamina…
________________________________
So why should flowers be a part of modern cuisine?
The integration of flowers into cuisine dates back to the Ancient Greeks, Romans and Chinese and today several dishes around the world are perhaps defined by their incorporation of flowers, such as the decorative rose petals we often see in Indian food or the use of squash blossom predominantly in Italian cuisine.
I for one, wouldn't mind a Pappardelle with Zucchini Blossom Sauce right now as it happens…
So what can flowers offer to a dish?
Colour – Some might add a colourful, eye-catching edge to an otherwise cloudy, dull-looking dish.
Flavour – While others might add a necessary spicy or herby flavour where needed.
Fragrance – …Well you know what they say about falling in love with with someone's smell.
It's certainly not unheard of for flowers or rather petals to be used in salads and certainly we've all enjoyed a dessert, dressed with a floral embellishment or two. It could also be argued that the culinary use of flowers inherently fosters innovation and a creative approach to cooking.
While this contestation may annoy some as expressed here by Sue Heston towards Heston Blumenthal's methods, innovation and experimentation is something really taking off in cookery at present.
So why not pickle some flower buds for an aperitif?
Drop in a couple of petals into your next batch of homemade ice cream. 
Or perhaps dress up your favourite cocktail with a flower.
What must we be aware of?
Experts maintain that you should only consume flowers you know to be safe. If unsure, ask. It's not worth the risk.
Never eat flowers bought from external sources such as florists or supermarkets (or petrol stations although you should probably never stoop this low in any context…). They have almost certainly been exposed to chemicals or pesticides and may cause serious harm. 
Only eat the petals as the pistils and stamen are considered unsuitable for human consumption. 
If allergic, pay extra attention when experimenting with flowers and your food. While fun to try new things, sometimes it's best to stick with what you know.
Related topics
Related regions