Food for thought with Sophi Tranchell, Managing Director of Divine Chocolate
New Food talks to Sophi Tranchell, Managing Director of Divine Chocolate, to discuss sustainability, flavours and the future of the company…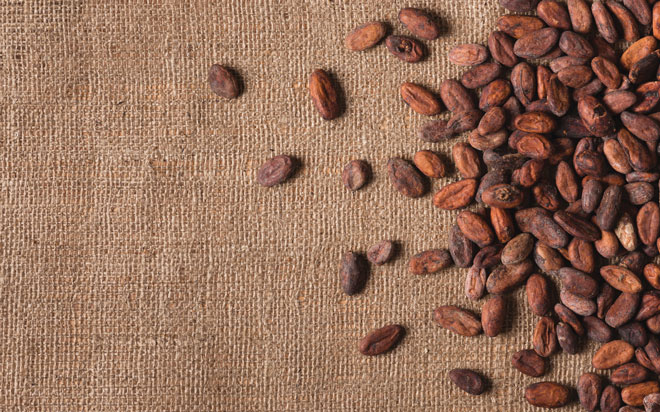 What is the history of Divine Chocolate?
The story of Divine started when the members of Kuapa Kokoo voted to set up their own chocolate company in the UK at their AGM in 1997. The following year Divine Chocolate was established in the UK with the mission to improve the livelihoods and prospects of cocoa farmers, by selling quality chocolate made (via a traceable supply chain) with Kuapa Kokoo's 'best of the best' Fairtrade cocoa. Empowerment of farmers is at the heart of everything Divine does, and today Kuapa Kokoo owns 44% of the Divine company and receive the biggest share of the distributed profits. In addition to this and the Fairtrade premium price farmers receive, Divine also invests 2% of its annual turnover in producer support and development programmes to further empower farmers to gain a greater voice in their industry and communities, such as adult literacy schemes. In 2007 Divine Chocolate USA was launched, and in 2015 it was merged with the UK business. Today Divine has an extensive range of premium chocolate and is also distributed across Canada, Scandinavia, Netherlands, Czech Republic, South Korea, Australia and Japan with partners across the world; these partnerships and consumer support are key to helping the company grow.
More and more consumers look for Fairtrade products and sustainable food – how do Divine ensure that their products are indeed Fairtrade?
All the cocoa beans used to make our chocolate are sourced exclusively from Kuapa Kokoo smallholder growers. Each sack of beans Divine buys is traceable back to the village it came from. We can only work with factories that are prepared to take our traceable supply and clear a production line exclusively for us. Each stage of the supply chain from picking to port, to processor to factory has a fully traceable supply arrangement and is independently audited, ensuring consumers can be assured that every bean is produced to Fairtrade certified standards by the farmers who co-own the company.
There are many different flavour combinations within the Divine chocolate range – how are these created?
Divine produces a wide range of core products incorporating premium quality dark, milk and white chocolate bars, both plain and flavoured in a range of sizes, as well as seasonal and gifting ranges. Divine prides itself on offering a range that is a mix of favourites and new ideas. All these are developed by our new product development team to both reflect consumer demand and trends for particular flavours, ingredients and formats, such as the recent trend towards higher cocoa products or sharing ranges, and introduce innovation. We particularly aim to source as many ingredients as possible from Fairtrade certified growing communities around the world including sugar from Kasinthula, a Malawian Fairtrade co-operative, vanilla from Fairtrade farmers in Madagascar and Fairtrade almonds grown by Pakistani farmers whose nut trees are irrigated by glacial meltwater from the Himalayan Mountains.
What are Divine chocolate's plans for the future?
We are looking forward to growing our exciting product range and increasing distribution for our existing customers and to introduce Divine to new audiences. We also hope to build on our current successful growth in the USA – and elsewhere in our territories outside UK.  Longer term we are looking to achieve optimum growth – by which we mean getting to a size which will give us a strong resilient position in the marketplace. We also aim to work with more cocoa farmers – for example we have started working with a cocoa farmers' organisation in Uganda – so that we are constantly increasing impact for farmers. We would like to see Fairtrade, which is the only certification system that has sustainable remuneration for farmers at its heart, as the leading cocoa certification worldwide and look forward to contributing to the forthcoming definition of Sustainable Cocoa in EU along with representatives from Fairtrade certified cocoa farmer organisations.