Pesticide Residue: The impact of regulatory changes on lab testing
The last 50 years have seen a marked increase in consumer awareness and concern about the quality and safety of food, including the effects of pesticides used in crop production and home gardens. Fortunately, analytical test methods have also progressed. Analysis has advanced from needing several days to semi-quantitatively measure a handful of active substances to using powerful multi-methods to rapidly test hundreds of substances to an accuracy of a few micrograms per kilogram in only a few hours.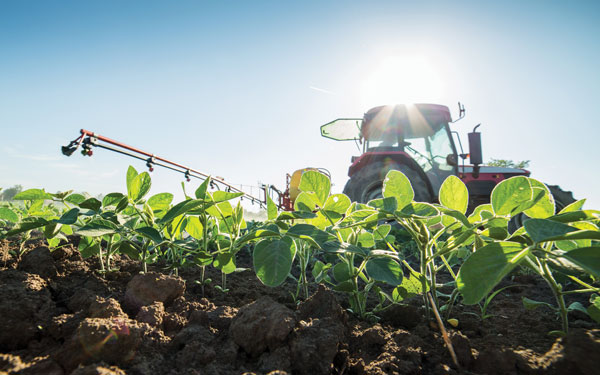 This trend toward higher accuracy, complexity and speed is not limited to analytics; it also applies to other areas of pest management. We have very selective active substances that undergo enormously complex approval processes. Comprehensive terms of use for pest management products have to be verified for accurate application by producers of fresh produce, and the evaluation of residue results has become increasingly complex. The continued development of new analytical capabilities pushes us into new, unknown, dimensions and also enables discovery of new problem substances and issues of legal evaluation.
Pesticide or disinfectant
In EU regulations the definition of pesticides is broad. This means that provided no other specific residue limits are set, even substances used as veterinary drugs or biocides can fall under the pesticide law and the maximum residue levels (MRL) set by regulation (EC) 396/2005 are applicable. Similarly, classic contaminants such as mercury are covered by regulation (EC) 396/2005 because an implementation of maximum limits for fresh produce in regulation (EC) 1881/2006 is lacking.
In 2012 these principles provided the basis for the classification of didecyldimethylammonium chloride (DDAC) and benzalkonium chloride (BAC) as residues of active pesticide substances. At the time an EU registration for DDAC as a pesticide for ornamental crops was in place, so a default MRL (per Article 18 of (EC) 396/2005) was applicable. When the substances are used in post-harvest treatments of fruits, this approach is absolutely in line with the definition for pesticides, but it was soon discovered that many residues were the result of disinfection treatments in actual food facilities. These treatments had increased due to the EHEC E. coli crisis of 2011 (in Germany more than 800 people were sickened and 53 died in this outbreak traced back to fresh produce). After the outbreak, quaternary ammonium compounds such as DDAC and BAC, which are highly effective against some common pathogenic germs and have low toxicity, non-corrosiveness and high surface activity, became widely used in the fresh produce and fresh-cut industry.
The rest of this article is restricted to logged-in members. Login or subscribe free to read it.