An EU health claim for olive oil polyphenols
The European Food Safety Authority (EFSA) has evaluated nearly 3,000 'general function' claims and more than 250 other applications over the past few years. In the list of health claims which has been made on foods, as referred to in Article 13 (3) of Regulation (EC) No 1924/2006, a health claim has been established for olive oil polyphenols. The claim, as registered, is that "olive oil polyphenols contribute to the protection of blood lipids from oxidative stress"…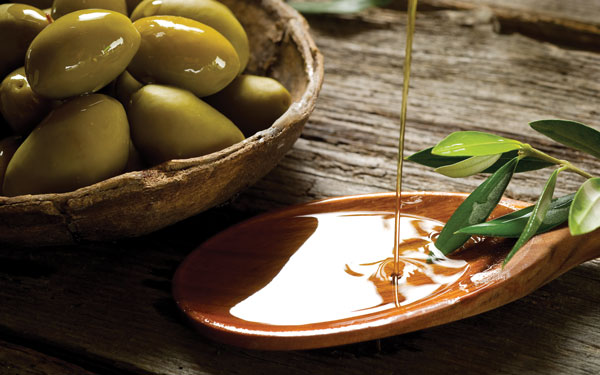 Would the EU be creating a market within a market?
It seems that the increasing popularity of the healthy Mediterranean diet, and especially olive oil, has more than doubled demand for olive oil during the past 20 years.
Authorisation of the above health claim aroused enthusiasm and was considered by the SMEs in the producing countries as a means to convey more benefits from virgin olive oil consumption to consumers and also to gain better prices for their products since more than 11 million hectares of olives are grown in the world, spread across the five continents, two hemispheres and 47 countries where olive oil is currently produced. Olives grown for olive oil production are harvested from October to April in the northern hemisphere and from April to June in the southern hemisphere, although 98% of the world's olives are harvested in the Mediterranean region. Spain is the largest producer of olive oil in the world (40%), followed by Italy (14%) and Greece (11% of total volume production). At present, olive oil is consumed in over 160 countries2 .
Webinar: eBook: Thermo Fisher Scientific Food Integrity Collection 2017
Over the course of the year Thermo Fisher Scientific have provided expert comment on a whole swathe of issues including food fraud, origin testing and labelling regulations. This collection also provides access to Thermo Fisher's Food Authenticity webinar series for 2017, where experts delve into olive oil characterisation, gelatin speciation, honey and chromatography, and more.
According to IOC predictions for 2015-2016, EU countries are expected to consume about 79% of EU consumption and 66% of international production. In Italy, 80% of olive oil production reaches the stage of labelling/branding, whereas in Spain and Greece only 50% and 27% respectively is sold branded, with the remainder sold in bulk form, mainly to Italy for re-export3,4.
The specification of the olive oil that produces the health claim proved to be virgin olive oil with the highest phenolic concentration. Production of extra virgin olive oil in the major producers varies since 80% of the production of Greek olive oil is extra virgin olive oil, compared with 65% in Italy and 30% in Spain5. Would the SMEs that produce and market virgin olive oil benefit from the claim?
The rest of this article is restricted to logged-in members. Login or subscribe free to read it.
Issue
Related topics
Related organisations