Shelf life determination: The manufacturer's challenge
Food manufacturers face many challenges in providing safe, quality food products in line with customer demands. Consumers expect to purchase high quality, fresh food. There is also a desire for fewer or no food additives or preservatives along with environmental concerns about food wastage. Manufacturers are pressured to reformulate to meet health and clean label demands and to ensure food safety and brand protection. In addition, manufacturers are challenged with maximising and determining shelf life of food products that are exposed to varying conditions in the supply chain. Shelf life touches on all the issues above (consumer trust, safety and quality) and shelf life determination is an essential requirement for food processors. This article discusses factors affecting shelf life, how to determine end of shelf life, how to conduct shelf life testing in a step-by-step approach, and accelerated shelf life testing.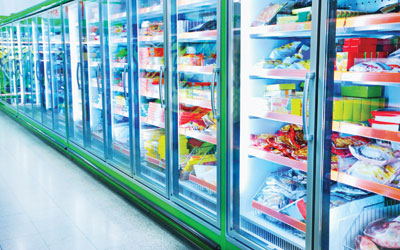 What is shelf life?
There are many definitions of shelf life provided by governments and organisations. For example, the Institute of Food Science and Technology defines shelf life as "the period of time during which the food product will remain safe; be certain to retain its desired sensory, chemical, physical, microbiological and functional characteristics; where appropriate, comply with any label declaration of nutrition data, when stored under the recommended conditions."1 Both food safety and quality are important aspects of acceptable shelf life, as is reflected in the European Food Education Council's definition: "the length of time a food can be kept under stated storage conditions while maintaining its optimum safety and quality."2 Although pathogens are usually monitored during shelf life studies, a suitable food safety programme is the best way to ensure the product's safety.
Factors affecting shelf life
Both intrinsic and extrinsic factors influence the shelf life of food products. Intrinsic factors include the initial quality of the food (use of quality ingredients and low microbial load), the inherent nature of the product (fresh, perishable food will have a shorter shelf life compared to processed, shelf stable foods) and product formulation (presence of a preservative or anti-oxidant extends shelf life)…
Webinar: eBook: Thermo Fisher Scientific Food Integrity Collection 2017
Over the course of the year Thermo Fisher Scientific have provided expert comment on a whole swathe of issues including food fraud, origin testing and labelling regulations. This collection also provides access to Thermo Fisher's Food Authenticity webinar series for 2017, where experts delve into olive oil characterisation, gelatin speciation, honey and chromatography, and more.
The rest of this article is restricted to logged-in members. Login or subscribe free to read it.