Listeria monocytogenes in ready-to-eat-foods
My original intent was to write an article about how to respond to a regulatory and/or public health crisis involving contamination with Listeria monocytogenes. I will get to that, but first I want to make it clear that the efforts made to avoid Listeria contamination are of the highest importance and may very well prevent regulatory and public health crises. I've never been involved in a Listeria recall that couldn't have been prevented…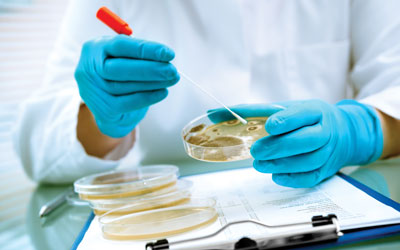 My original intent was to write an article about how to respond to a regulatory and/or public health crisis involving contamination with Listeria monocytogenes. I will get to that, but first I want to make it clear that the efforts made to avoid Listeria contamination are of the highest importance and may very well prevent regulatory and public health crises. I've never been involved in a Listeria recall that couldn't have been prevented.
It's been 30 years since the food industry became aware of Listeria monocytogenes and the need to control it in clean room environments and Ready-to-Eat (RTE) food products. I remember the first case involving meat products that occurred in 1989. USDA's Food Safety and Inspection Service followed the steps that had already been taken by FDA and declared Listeria monocytogenes to be an adulterant in RTE products. At the time, the absolute control of Listeria in plant environments seemed to be an impossible task.
Webinar: eBook: Thermo Fisher Scientific Food Integrity Collection 2017
Over the course of the year Thermo Fisher Scientific have provided expert comment on a whole swathe of issues including food fraud, origin testing and labelling regulations. This collection also provides access to Thermo Fisher's Food Authenticity webinar series for 2017, where experts delve into olive oil characterisation, gelatin speciation, honey and chromatography, and more.
Listeria does pose unique challenges. It likes the cold, wet environment that exists in many food plants. Often, the very things that are done to make plants microbiologically clean successfully eliminate the microorganisms that would otherwise compete with Listeria. Listeria problems do tend to occur in plants that appear to be very clean. Listeria contamination of foods usually occurs as post-processcontamination. When contamination of this type occurs, typically, RTE products are processed using a pasteurisation step and are then recontaminated with Listeria before the product is packaged…
The rest of this article is restricted to logged-in members. Login or subscribe free to read it.