Donald R. Keough, James B. Williams to retire from The Coca-Cola Company Board of Directors
Donald R. Keough and James B. Williams will not stand for re-election…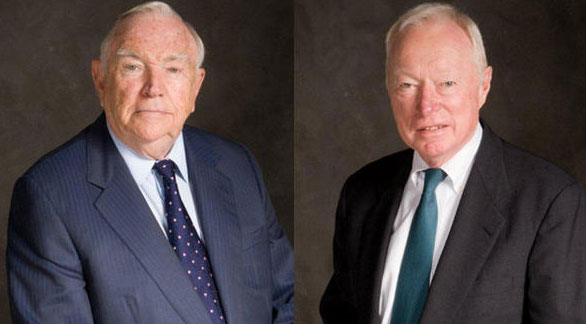 The Board of Directors of The Coca-Cola Company today announced legendary businessmen Donald R. Keough and James B. Williams will not stand for re-election to the Board at the Company's Annual Meeting of Shareowners in April. The leaders retire after decades of distinguished service to The Coca-Cola Company.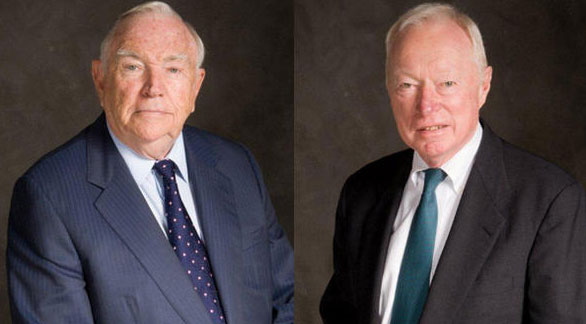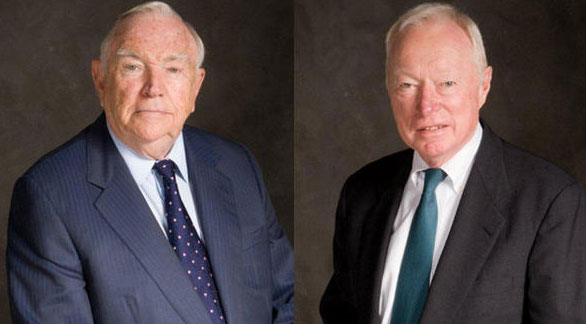 Keough, 86, served as President and Chief Operating Officer of The Coca-Cola Company from 1981 to 1993, though his Coca-Cola history dates to 1950 when he joined Butter-Nut Coffee, which was first acquired by Duncan Foods, and then by The Coca-Cola Company in 1960. During his tenure with Coca-Cola, Keough served as head of The Coca-Cola Foods Division from 1971 to 1973, as Chairman of the Board of Coca-Cola Enterprises from 1986 to 1993, and as Chairman of Columbia Pictures, Inc., from 1982 to 1989. He retired as President, Chief Operating Officer and a Director of the Company in April 1993. He was again elected as a Director in 2004.
Keough is known for his many business and personal accomplishments, having successfully steered the Company through the 'cola wars' of the 1980s. During his tenure, the Company and the system saw rapid international expansion and significant shareowner value was created. Keough was also known for his keen ability to connect with and cultivate relationships with all those who came in contact with Coca-Cola. He is regarded as one of the most successful leaders in the Company's 126-year history.
For the past 20 years, Keough has served as non-executive Chairman of the Board of Allen & Company Incorporated, a privately held investment firm. He also is Chairman of DMK International, and a Director of Berkshire Hathaway Inc. and IAC/InterActive Corp. Keough also has served as non-executive Chairman of the Board of Allen & Company, and has served on the Boards of McDonald's, The Washington Post Company, H.J. Heinz Company, Convera Corporation and The Home Depot. He is chairman emeritus of the Board of Trustees and a Life Trustee of the University of Notre Dame.
James B. Williams, 79, is a respected banking executive who has served as a Director of The Coca-Cola Company since 1979 and as Chairman of the Board's Finance Committee since 1985. He is the former Chairman and Chief Executive Officer of SunTrust Banks, Inc., a position he held from 1991 to 1998. He also served as Chairman of the Executive Committee of SunTrust Banks, Inc. from 1998 to 2004.
Williams' role as Director with Coca-Cola has been a natural connection between the Company and the financial institution that financed the sale of the Company in 1919 and safeguarded the secret formula for Coca-Cola in an Atlanta vault for more than 80 years.
Williams graduated from Emory College in 1955, joined Trust Company Bank, and quickly rose through the ranks to become President. In 1979, he was asked by Robert Woodruff, legendary leader of The Coca-Cola Company, to become a member of the Board of Directors and to chair Emory University's capital campaign. He is credited with contributing to Emory medical school's dramatic rise to one of the nation's top 20 research-oriented medical schools.
In addition to Coca-Cola, Williams serves as a Director of Marine Products Corporation, Rollins, Inc., and RPC, Inc. He has also served on the Boards of Georgia Pacific, Genuine Parts and Sonat, Inc.
"It's hard to imagine Coca-Cola without Don and Jimmy," said Muhtar Kent, Chairman and CEO, The Coca-Cola Company. "We are grateful to both of them for the immeasurable leadership they've brought to our Company for decades. Many of our current Coca-Cola leaders learned this business under Don, and I have personally benefitted from his guidance, mentorship and friendship for more than 30 years. Likewise, Jimmy has been a great advisor to me and the Board, and we have all gained from his clear direction and wise counsel."
Related organisations
Related people