Bakers could save millions by switching away from pricey eggs, Arla's exclusive new calculator shows
Cake manufacturers could save more than €1 million a year…
Cake manufacturers could save more than €1 million a year by replacing just half of the eggs they use with egg replacers, according to a new calculator developed by Arla Foods Ingredients.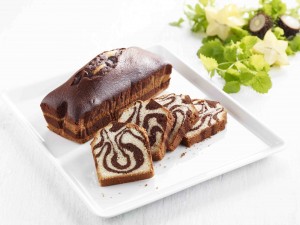 The Nutrilac® calculator, to be launched on the Arla Foods Ingredients stand at the IBA 2012 bakery show in Munich, shows that a large cake manufacturer using 10,000 tonnes of liquid eggs a year would save €1.35 million by using egg replacers on a 50% replacement ratio. Those using a greater proportion of egg replacers would stand to benefit from even greater economies.
The savings are potentially huge for companies of all sizes. The Nutrilac® calculator shows that a cake manufacturer using 750 tonnes of liquid egg a year could make savings of around €100,000 annually by switching to 50% egg replacers.
The calculator is named after Arla Foods Ingredients' Nutrilac® range of egg replacers. Manufactured from fractionated whey proteins, Nutrilac® egg replacers are not only less expensive than eggs, but they are also lower in calories, saturated fat and cholesterol. They have a longer shelf life – up to 18 months – and they produce great tasting end products.
Arla Foods Ingredients is inviting visitors to IBA 2012 to stop by at Booth 570, Hall A5 to use its exclusive new Nutrilac® calculator and find out for themselves how much they could save. The calculator simply requires the user to input their annual egg usage to receive an instant – and confidential – indication of the potential savings available to them.
The data generated by the calculator will be based on the average price of liquid whole egg from September 2011 to August 2012, as provided by commodity market analysts Urner Barry.
Egg prices remain high following the implementation of the EU's Welfare of Laying Hens Directive at the start of the year. This banned the use of cramped battery cages, obliging egg producers to use larger 'enriched' cages that allow hens more space to perch and move. But egg producers in several EU countries have still not met the new requirements, and as a result supplies of legal eggs across Europe have tightened, leading to soaring prices and hitting the bakery industry hard.
Søren Nørgaard, Senior Manager at Arla Foods Ingredients, said: "With egg supplies remaining tight and prices very high, the Nutrilac® calculator is a simple but effective way for cake manufacturers to see how they can cut costs dramatically by switching some or all of their liquid egg usage to Nutrilac® egg replacers. Visitors to our stand at IBA will be able to get a personal calculation of the savings within their reach. In addition, they will be able to sample a range of great-tasting cakes and pastries baked fresh by our team using our Nutrilac® egg replacers instead of eggs."