Nestlé opens first factory in Angola
Nestlé continues its commitment to Africa with the opening of a CHF 16 million factory in Luanda, Angola…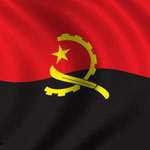 Nestlé continues its commitment to Africa with the opening of a CHF 16 million factory in Luanda, Angola.
It is the second factory site the company has inaugurated on the continent this week, following the opening of two new manufacturing units in South Africa.
The factory in Angola is Nestlé's first in the country. Located in Luanda, it is a 'finishing centre' for packing products such as Nido milk powder.
It will create 50 new jobs by the end of its first year of operations, with local people being recruited for the majority of positions.
Fast-growing economy
"Angola is important for us," said Paul Bulcke, Nestlé's Chief Executive Officer. "We see many opportunities to be part of the country's growth by offering consumers high-quality, affordable nutrition.
"Angola is not only one of the fastest-growing economies in Africa, but one of the fastest-growing in the world, with a rising middle class.
"By opening our first factory here, we will be closer to our consumers and can better adapt our products to their needs and preferences."
Mr Bulcke attended the opening ceremony in Luanda with Nandu Nandkishore, Nestlé Executive Vice President and Head of Zone Asia, Oceania and Africa and the Middle East, and Roger Stettler, Nestlé Senior Vice President and Head of Africa.
They were joined by local government representatives and members of Nestlé Angola's management team.
Local production
Nestlé announced it would build the factory in Angola as part of a three-year CHF 150 million investment programme it launched in Equatorial Africa in 2010.
The company now plans to build new production lines on the same site in Angola to manufacture beverage products such as Nescafé.
Nestlé in Angola
Nestlé has a long history in Angola that dates back to 1955 when its products were first sold in the country.
Since then the company has steadily increased its product portfolio in Angola. It currently sells brands such as Cerelac, Nido, Nesquik, Nescafé, Maggi and Ricoffy.
Angola is one of 21 countries covered by Nestlé's Equatorial African Region, a subsidiary of Nestlé S.A. with headquarters in Nairobi, Kenya.
Related organisations
Related people