Nestlé accelerates its growth in South Africa
Nestlé has inaugurated two new production sites in South Africa as part of its continued commitment…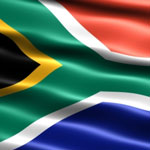 Nestlé has inaugurated two new production sites in South Africa as part of its continued commitment to accelerating the growth of its business in the region.
They will enable the company to manufacture Milo and Cheerios breakfast cereals and Maggi noodles for the first time in South Africa, sourcing the majority of ingredients and packaging materials from local farmers and suppliers.
The investment has created more than 130 permanent jobs. It also created 300 indirect jobs during the sites' construction phase.
Nestlé announced in February 2011 it would invest about 400 million South African Rand in the production sites to meet the growing demand for its products.
The sites are located next to the company's existing coffee creamer factory in the town of Babelegi in Gauteng province.
Nestlé is investing a further 47 million South African Rand (about CHF 5 million) to expand the coffee creamer factory, as well as 37 million Rand (more than CHF 4 million) to build a new distribution centre nearby.
Major potential
"We see major potential for our business in South Africa," said Paul Bulcke, Nestlé's Chief Executive Officer, at the opening ceremony in Babelegi.
"It has a population of almost 50 million and a growing middle-class with increasing purchasing power.
"This is why we continue to invest heavily to accelerate our growth here. It is a clear illustration of our commitment to this region."
Mr Bulcke attended the event with Nandu Nandkishore, Nestlé Executive Vice President and Head of Zone Asia, Oceania and Africa and the Middle East, and Roger Stettler, Nestlé Senior Vice President and Head of Africa.
They were joined by Dr Rob Davies, South Africa's Minister for Trade and Industry, and other government officials, business leaders and members of the local community.
Wider investment
Nestlé said it was investing in Babelegi last year at the same time as announcing it would acquire soya processing company 'Specialised Protein Products' in Potchefstroom for 106 million South African Rand (about CHF 14 million).
The acquisition will help Nestlé increase production of non-dairy creamers in the country, as well as developing other high quality, affordable soya-based products.
Nestlé in South Africa
Nestlé built its first factory on the African continent in South Africa in 1927.
Today Nestlé operates 12 production sites and four distribution centres across the country and employs 3,700 full-time, permanent staff.
In March this year the company announced a new research partnership with the government of South Africa.
The partnership will offer South African scientists exposure to Nestlé's expertise in nutrition, food science and food safety, while allowing the company to better understand the nutrition needs of consumers across the African continent.
Related organisations
Related regions
Related people