Celebrating 150 years of the company that changed the way we eat chocolate
The confectionery company that helped change the way the UK and the rest of the world eats chocolate…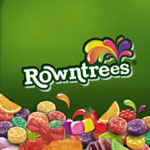 The confectionery company that helped change the way the United Kingdom and the rest of the world eats chocolate is celebrating its 150th anniversary this month.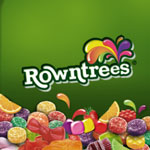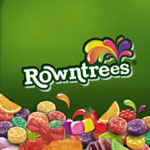 Rowntree's, which was acquired by Nestlé in 1988, began as a small drinking cocoa producer in the city of York in the north of England in the 19th century.
It now makes more than three million chocolate and wafer Kit Kat bars a day, as well as other well-known brands including Aero, Polo and Yorkie.
Although technology has changed confectionery production significantly since this video of female factory workers singing as they pack chocolates was shot in the 1930s, the company is still one of the biggest employers in York.
Nestlé has helped develop a new visitor attraction called 'York's Sweet Story' to celebrate Rowntree's place in the city's confectionery-making history.
The company has lent a wealth of archive material to the interactive museum, which explains how the success of local confectioners like Rowntree's enabled York to become known as the UK's 'capital of chocolate'.
Family business
Henry Isaac Rowntree founded Rowntree's in 1862 after buying the cocoa production business of Tuke's, a local wholesale grocery business.
"When Henry took over the business it wasn't an instant success," said Alex Hutchinson, Nestlé's Heritage Assistant in York.
"It was only when his older brother Joseph brought his own business experience to the company six years later that its fortunes turned around," she continued.
"Rowntree's went from making the ingredients for a chocolate drink to creating a variety of different sweets."
Chance encounter
In 1879, not long after Joseph Rowntree joined the business, Frenchman Claude Gaget arrived at the factory trying to sell a type of French sweet he called 'pastilles'.
Rowntree thought they had potential and employed Gaget to create a new range for the company. First named Rowntree's Pastilles and Rowntree's Clear Gums, they were later called Fruit Pastilles and Fruit Gums.
Three years later, Gaget began making'Chocolate Dragée', or chocolate beans. These brightly coloured, sugar-coated chocolate drops were renamed Smarties in the 1930s.
Modern marketing
The rebranding of products such as Chocolate Dragée and Chocolate Crisp – which became Kit Kat – was down to Rowntree's marketing director George Harris.
Harris, who was appointed in 1933, believed in giving products a strong identity and personality. Under his direction, Rowntree's was one of the first companies in the world to conduct market research to find out what consumers really wanted.
On the basis of this, Rowntree's introduced its Black Magic chocolate assortment, one of a number of products that made chocolate affordable for working families.
"Previously, boxes of chocolates were often hand-made and some of them cost as much as 100 shillings – a huge sum when you consider the average factory worker's weekly rent was ten shillings," said Alex.
"If you bought a girl a box of chocolates it was tantamount to a marriage proposal.
"Black Magic was very reasonably priced and Rowntree's positioned it as an everyday, socially acceptable gift," she continued.
"The advertising posters were designed to show women they could accept chocolates from a man without committing themselves to a relationship."
War time shortages
In the First World War, Rowntree's provided chocolate bars as a royal gift from King George V to soldiers on the front line. The bars came in a specially decorated tin that contained postcards they could send to their families.
"Most soldiers actually sent the chocolate straight back to their wives or girlfriends, as it was in such short supply in the UK," said Alex. "The tin also had a place for them to keep any postcards or letters they might have received from their loved ones."
In the Second World War, the shortage of milk forced Rowntree's to produce a plain chocolate version of Kit Kat.
The bar was wrapped in a distinctive blue paper to make it clear it was a different product. It carried a message to consumers explaining why it had changed.
As soon as enough milk was available again, Rowntree's discontinued the blue Kit Kat. The company was worried that if the plain version was kept on sale, it would confuse consumers into thinking the original recipe had been permanently altered.
Improving working conditions
Over the years, Rowntree's became as famous for the facilities it provided its staff as for the chocolate and sweets it produced.
The company promoted better working conditions by shortening the working week. Its Haxby Road factory offered light, airy working conditions and was situated in what was then countryside, surrounded by greenery and sports fields.
Unlike most employers of its era, Rowntree's provided pensions, paid holiday and sick leave and healthcare, as well as education for younger workers. Employees could use facilities including a swimming pool, library, gymnasium and a theatre.
Rowntree's even built a village, called New Earswick, on the outskirts of York to help city dwellers and factory workers escape the slums.
The company created a number of charitable trusts to run village, to bring about social reform, and to undertake social and political work. These charities continue today as the Joseph Rowntree Foundation and the Joseph Rowntree Housing Trust among others.
Long-term investment
Nestlé has invested more than GBP 50 million in its operations in York over the last five years, including the construction of a new Aero factory and installation of new Kit Kat wafer ovens.
The site remains one of the world's largest for confectionery manufacturing. It is the head office of Nestlé's confectionery business in the UK and a hub for many of the company's corporate functions.
It includes a distribution centre, Nestlé UK's customer insight and learning centre, and Nespresso's customer relationship centre for the UK.
It is also home to Nestlé's Product Technology Centre (PTC) for confectionery. This global centre for confectionery research is currently undergoing an expansion that will see it double in size by September this year.