GEA signs contract to extend olive oil plant in Saudi Arabia
The order is the second phase of an ongoing project and will enlarge an existing olive oil plant – successfully built in 2016.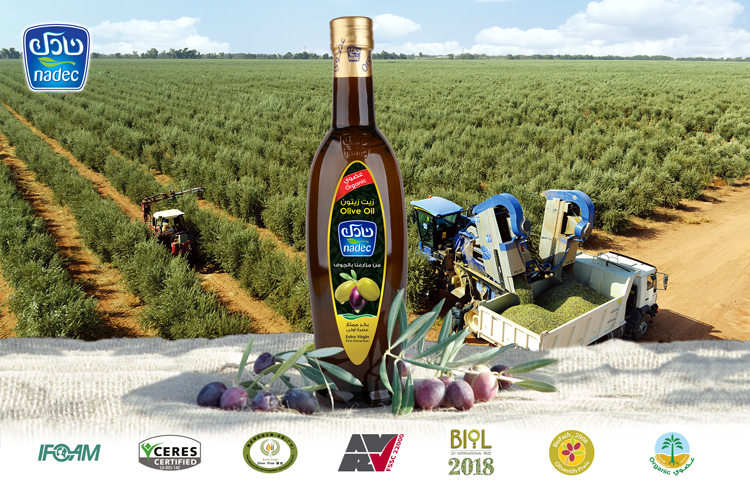 Technology group GEA, based in Germany, has won a contract worth more than three million euro from The National Agricultural Development Company (NADEC) to extend and supply the industrial equipment for a large olive oil mill, in Saudi Arabia. NADEC is one of the largest agricultural and food-processing companies in the Middle East and North Africa. The scope of the project, located in the region of Al-Jouf, is expected to encompass five million olive trees from a single farm of 3,000 hectares.
The order is the second phase of an ongoing project and will enlarge the existing olive oil plant – successfully built in 2016. The contract is a result of a long cooperation and relationship between NADEC Group and the technology group GEA in food processing, and more particularly in the dairy products sector as well as the success achieved in the first phase of the project. The second phase will involve civil engineering, automation engineering, processes and all the necessary industrial equipment to manage the olive oil plant successfully. The project, led by GEA, accommodates the combined efforts of several Spanish machine manufacturers, which in the end will be configured as an integrated solution – practically a "turnkey" Olive Oil mill. "We were able to offer NADEC a differentiated and integrated solution from the hands of a single supplier," explains Rafael Cárdenas, Head of the Center of Excellence for Olive Oil of GEA in Úbeda (Spain). Once the construction process is completed, this facility will be largest and most modern olive oil mill in Asia.
"The cooperative relationship between NADEC and GEA's Olive Oil Center of Excellence began in 2014. This project is a very good example of GEA's ability to deliver large projects anywhere in the world and provide high added value to customers since not only the equipment but also the knowledge of the process is key" says Alvaro Martinez Regional Head Western Europe, Middle East and Africa. The signing of the new contract marks the culmination of work, a process in which the GEA office in Saudi Arabia and the company's Olive Oil Center of Excellence in Spain have collaborated very intensely. Over the last four years GEA has restructured itself to provide a much more homogenous service to its customers worldwide.