The importance of recognised accreditations for food-grade lubricants
People are becoming more and more health conscious throughout the world. Smoking is slowly becoming a thing of the past and people – especially millenials and Generation Z – are consuming less alcohol, eating more healthily and exercising more.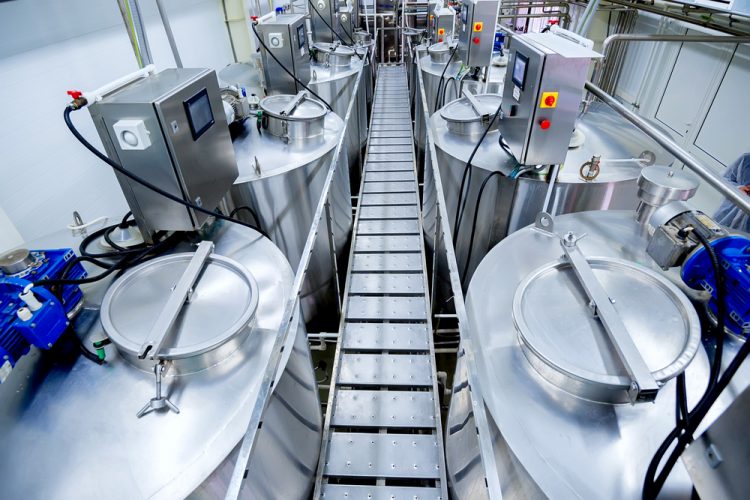 With both the public and world governments taking increasing interest into what people are eating and drinking, it is crucial to ensure manufacturers are seen to be adhering to recognised accreditations.
Within the food-grade lubricant industry, the standard for 'safety of machine-lubricants with incidental product contact-hygiene requirements' used in food processing facilities has grown consistently over the past five to 10 years. Many lubricant manufacturers still aspire to the USDA H1 and H2 categories and approval processes, however the non-profit public health and safety company, NSF, introduced the ISO 21469 accreditation. This is globally recognised and provides credible, independent assurance that all food-grade lubricants produced by a manufacturer are formulated, manufactured and supplied hygienically and safely. For any food and beverage manufacturers, using these lubricants supplied from ISO 21469 certificated producers – especially those reliant on leading retailers through long-term contracts – demonstrates that they are compliant with major supermarket, European Food Safety Inspection Service and British Retail Consortium Audit requirements.   
ISO 21469 builds on the H1 standard to represent another important layer of safety approval, with a complete audit trail for manufactures. These manufacturers can prove that the lubrication products used throughout their processes have been subject to stringent and rigorous hygiene and safety testing.
This means that today's food manufacturers benefit by limiting the effect of the introduction of potentially hazardous chemical agents that could adulterate the food/beverage product and cause harm to human health if ingested. Most processors understand that food-grade lubricants are a logical and practical solution to addressing critical control points, or points in their operations where contact with the food is possible due to exposed lubricated parts or proximity of the machinery to the food production line.
The NSF H1 registration program is a continuation of the former USDA authorisation program for lubricants used in food processing and covers two primary elements: toxicological assessment of ingredients to FDA 21CFR 178.3570 and related criteria, and label verification.
ISO 21469 addresses hygiene requirements for lubricants used in a broad range of industries (food, cosmetics, pharmaceuticals, tobacco, animal feed), and provides ingredient criteria in addition to 21CFR, guidance for risk assessment and product testing, criteria for labelling and requirements for good manufacturing practices. For more information, please visit the NSF website.