PerkinElmer introduces breakthrough AxION® Direct Sample Analysis TM (DSA) system
PerkinElmer unveils DSA technology at the 2012 Analytica Conference, Booth 401, Hall 2…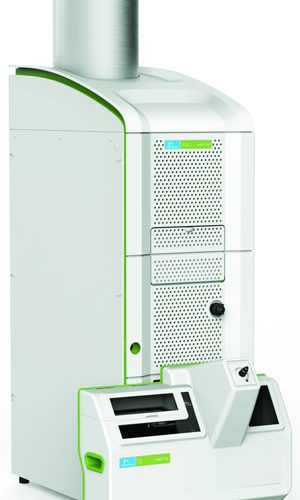 AxION® Direct Sample Analysis (DSA) system from PerkinElmer Inc
At the 23rd Analytica Conference in Munich, Germany, PerkinElmer, Inc., a global leader focused on improving the health and safety of people and the environment, today announced that it will be showcasing several analytical solutions for environmental, food, pharmaceutical and forensic applications, including the new AxION® Direct Sample Analysis (DSA) system.
The AxION DSA system represents a technological breakthrough that eliminates sample preparation steps in addition to the need for front-end gas or liquid chromatography separation, as samples can be directly introduced to a mass spectrometer. This allows for faster and greatly simplified analysis, helping lead to faster decisions. With the AxION DSA system, sample prep time is now reduced to twenty-five seconds – down from twenty-five minutes. Designed to introduce samples to PerkinElmer's AxION Time-of-Flight (TOF) mass spectrometer, the complete integrated system allows for the direct analysis of liquid, solid and gas samples.
"Sample preparation can be cumbersome and unwieldy for a variety of applications," said Dusty Tenney, president, Analytical Sciences and Laboratory Services, PerkinElmer. "This is truly a breakthrough technology for labs today. The DSA allows the instantaneous introduction of samples, eliminating the need for time consuming sample preparation steps, cutting analysis time into seconds and increasing productivity while generating reliable results."
The system was designed with productivity and flexibility in mind, providing for sample analysis in seconds and a seamless switch from a DSA to a liquid chromatography system in less than two minutes. The integrated AxION DSA system is entirely enclosed to prevent atmospheric contamination of samples, ensuring exceptional sensitivity, and fully automated for fast data acquisition.
Visit PerkinElmer, Inc. at the 2012 Analytica Conference, Booth 401, Hall 2
Related organisations
Related people