Nestlé removes all artificial ingredients from all its confectionery in the UK
Nestlé has become the first in the UK to remove all artificial ingredients from its entire confectionery range…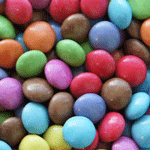 Nestlé has become the first major confectionery manufacturer in the United Kingdom to remove all artificial ingredients from its entire confectionery range.
The company has now replaced artificial colours, flavours and preservatives with alternatives in all 79 confectionery products it sells in the country.
Carrot, hibiscus, radish, and lemon are just some of the natural ingredients Nestlé has used to provide colour or flavour in popular products such as Rolo and Smarties.
Responsible approach
"Pleasure is, and will always be, our priority for confectionery," said Marcelo Melchior, Head of Nestlé's Confectionery Strategic Business Unit.
"A responsible approach towards our product portfolio will help us to be recognised as offering the confectionery brands consumers feel best about purchasing."
"Our achievement in the UK brings us one step closer to this," he added.
Consumer demand
Nestlé made the changes in response to consumer demand in the UK for fewer artificial ingredients in food.
According to consumer research, three quarters of British people look for products without artificial additives when buying confectionery.
Nestlé has already removed artificial ingredients from all its beverages in the UK, including Nesquik.
No compromise on taste
"This is a significant milestone," said David Rennie, Managing Director of Nestlé Confectionery in the UK.
"We are proud to be the only major confectionery company in the country to be 100% free of artificial preservatives, flavours or colours across our entire portfolio.
"We've worked very hard with our suppliers to ensure we have not made any compromises on the quality and taste of all our products."
Long-term commitment
Nestlé's success is the result of a seven-year research and development programme that has led to more than 80 artificial ingredients being replaced with alternatives.
The work is part of the company's long-term commitment to finding natural substitutes for artificial colours, flavours and preservatives in confectionery.
Similar initiatives are already underway in Canada and a number of other European markets.
Related organisations
Related people