SABMiller announces new group chief brewer
Professor Katherine Smart is to succeed Professor Barry Axcel as Group Chief Brewer on 1 June 2012…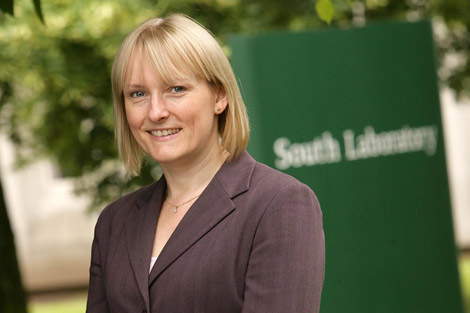 Professor Katherine Smart will succeed Professor Barry Axcell as SABMiller's Chief Brewer
SABMiller plc announces that Professor Barry Axcell, Group Chief Brewer, will retire from the company at the end of July 2012 after almost 35 years of service with the company.
Barry will be succeeded by Professor Katherine Smart as Group Chief Brewer effective 1 June 2012. Katherine is the current SABMiller Professor of Brewing Science and the Head of the School of Biosciences at The University of Nottingham. Katherine, a well-respected academic, has held this post for seven years and founded Brewing Science at the University offering research programs in malting, yeast genomics, fermentation and flavour.
Barry Axcell and Katherine also developed the MSc in Brewing Science. Katherine has presented to the UK Houses of Parliament, is a scientific advisor to several global companies and has edited a number of books on Brewing Yeast. She has been awarded several awards for research including the Institute of Brewing and Distilling Cambridge Prize. Katherine previously held the appointment of post-Doctoral research fellow at the University of Cambridge.
Tony van Kralingen Director: Supply Chain and Human Resources SABMiller Plc commented: "I would like to use this opportunity to express my personal appreciation to Barry Axcell who retires after almost 35 years of distinguished and exceptional service. Barry has instilled a culture of Brewing excellence at SABMiller and his passion and professionalism serves as a role model for all brewers. I am pleased that Barry has agreed to continue to provide consulting services to SABMiller. "In Katherine, we are fortunate to gain an outstanding talent. She has a wealth of experience and shares our passion for operational excellence and brewing beers of exceptional quality. Over the last seven years we have built a valuable relationship with her and the University of Nottingham which has helped keep us at the forefront of brewing innovation and technology. "
Professor David Greenaway, Vice-Chancellor of the University of Nottingham said: "Katherine's contribution whilst at Nottingham has been exceptional. Her expertise, vision and overall involvement in the University community have been pivotal in establishing Nottingham as a centre of excellence in Brewing Science. She has our warmest congratulations as she embarks on this new role, in which I am sure she will be an outstanding success. Her move cements further our innovative strategic partnership with SABMiller"