Nestlé continues to expand breakfast cereals market with new factory
The factory will produce breakfast cereals for the Turkish market as well as for 14 other countries…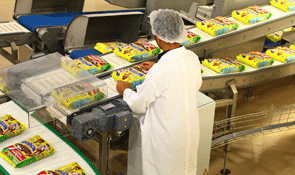 Nestlé continues to expand the market for its breakfast cereals with the opening of a new factory in western Turkey.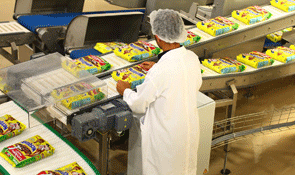 The factory will produce breakfast cereals for the Turkish market as well as for 14 other countries in the Middle East and North Africa.
Located in the Karacabey region, the factory was built with an investment of about 85 million Turkish Lira (almost CHF 45 million).
It is owned and operated by Cereal Partners Worldwide, a joint venture between Nestlé and General Mills.
More people eating breakfast cereal
Last year, almost one million new households started eating breakfast cereals in Turkey.
With the new factory, Cereal Partners Worldwide aims to develop Turkey into a regional hub for the production of breakfast cereals.
"We expect consumption of breakfast cereals in Turkey to increase in the coming years," said Hans-Ulrich Mayer, Chief Executive of Nestlé Turkey.
"This is an important indication of sustained interest in this category," he added.
Locally sourced raw materials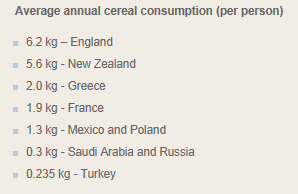 The factory in Turkey is the fifteenth factory now producing Nestlé breakfast cereals worldwide.
Other factory locations are France, Poland, Portugal, Russia, the United Kingdom and countries in Asia, Oceania and Latin America.
The factory will have an annual production capacity of about 15,000 tonnes of breakfast cereal.
The majority of raw materials will be sourced from Turkey. This includes various grains such as wheat, corn and rice.
Cereal Partners Worldwide
Cereal Partners Worldwide is a 50/50 joint venture between Nestlé and General Mills which began operations in 1990.
It produces and sells breakfast cereals, the majority of which are Nestlé branded, in more than 130 countries outside the United States and Canada.
Cereal Partners Worldwide entered the breakfast cereals market in Turkey in 1998.