Tingyi Holding and PepsiCo enter into agreement to form strategic alliance in China
Tingyi-Asahi Beverages Holding Co Ltd, will become PepsiCo's franchise bottler in China…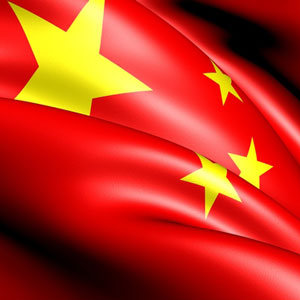 Tingyi (Cayman Islands) Holding Corp. (Tingyi Holding) (0322.HK), one of the major food and beverage companies in China, and PepsiCo, Inc. (NYSE: PEP), the world's second largest food and beverage business, today announced they have entered into an agreement to form a strategic alliance in China. Under the terms of the agreement, Tingyi's beverage subsidiary, Tingyi-Asahi Beverages Holding Co Ltd (TAB), will become PepsiCo's franchise bottler in China. TAB, whose product offerings include ready-to-drink tea, bottled water and juice beverages, is one of the leading beverage manufacturers in China.
PepsiCo currently operates its China beverage business through 24 company-owned and joint venture bottling operations. Upon approval of the transaction, PepsiCo will transfer its indirect equity interests in the bottlers to TAB, and will receive as consideration a 5 percent indirect equity interest in TAB. PepsiCo will also have an option to increase its indirect equity interest in TAB to 20 percent by 2015, when China is projected to become the world's largest liquid refreshment beverage market.
The transaction is subject to regulatory approval in China and the approval of the shareholders of Tingyi, which is a listed company on the Hong Kong Stock Exchange.
The shareholdings of PepsiCo's existing Chinese joint venture partners in the joint venture bottling operations will not change as a result of the transaction.
Under the new alliance, TAB will partner with PepsiCo's current bottlers to manufacture, sell and distribute PepsiCo's carbonated soft drink and Gatorade brands. PepsiCo will retain branding and marketing responsibilities for these products.
TAB also will begin co-branding its juice products under the Tropicana brand name under a license from PepsiCo. TAB and PepsiCo's current bottlers will have the sole rights to distribute PepsiCo's branded beverage products in China. In addition, PepsiCo will provide the alliance access to its global beverage innovation pipeline.
Tingyi's Chairman and CEO Wei Ing-Chou said, "Ready to welcome a golden age of the Chinese beverage industry amidst intense market competition, Tingyi and PepsiCo will continue building up the capacity to seize market opportunities and satisfy consumers' diversified demands with world-class products."
"To win globally, we need to have absolutely the best business partners locally," said PepsiCo's Chairman and CEO Indra K. Nooyi. "Tingyi has a history of successful partnerships with other companies, and we believe this proposed alliance will combine Tingyi's superb distribution reach with PepsiCo's innovation prowess, significantly enhancing our beverage business in China in the near term while maximizing PepsiCo's future growth potential in the fastest growing beverage market in the world. This is a positive deal for PepsiCo, Tingyi, our existing Chinese bottling partners and consumers in China."
Strategic Advantages
Upon approval, the strategic alliance is expected to be beneficial to the healthy development of the highly competitive China beverage industry and enable TAB, PepsiCo and PepsiCo's existing joint venture partners to operate more effectively by capitalizing on their complementary strengths. In addition, it is expected to bring a variety of important benefits, including:
Bringing innovative new products to market faster across the PepsiCo and TAB product offerings and improving choice for consumers
Improving operating efficiency and reducing costs by combining local and global expertise in manufacturing and distribution
Providing better localized service to PepsiCo's national retail and food service customers in China through TAB's distribution expertise
Supporting new opportunities to develop local economies in interior and western China
Extending the national distribution of PepsiCo's carbonated soft drink and non-carbonated beverage brands
Increasing the investment made in PepsiCo brands and marketing in China
In China, while converting its beverage business to its globally prevalent franchise model, PepsiCo will continue to independently operate its successful food business. PepsiCo enjoys success in the snacks and cereal categories with its Lay's Potato, Rice and Wheat Chips, Quaker Oats and Cheetos brands, and will continue to invest in promoting sustainable agriculture, driving innovation and expanding the distribution reach of its foods business across China.
Advisers
J.P. Morgan acted as exclusive financial adviser for Tingyi, and Sidley Austin acted as legal adviser. UBS AG acted as exclusive financial adviser for PepsiCo, and Freshfields Bruckhaus Deringer acted as legal adviser.
Related organisations
Related people