Copella site achieves 30% reduction in water use
Boxford Farm has reduced the amount of water it uses by 30% in the last three years…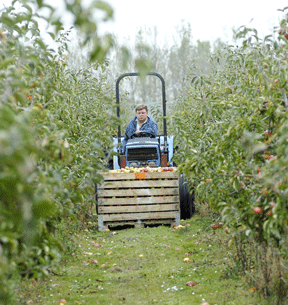 Boxford Farm, the PepsiCo site where Copella Apple Juice is made, has reduced the amount of water it uses by 30% in the last three years.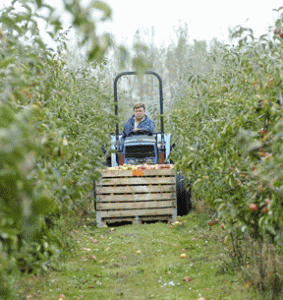 Water reduction is one of a number of commitments that demonstrate how PepsiCo UK & Ireland will work towards a Path to Zero environmental impact over the next ten years. These commitments include taking all major UK manufacturing sites off the water grid by 2018.
Boxford Farm is located in one of the driest areas of the UK, which receives half the amount of rainfall of the UK average, and so effective water stewardship is needed as the Copella business grows.
Talking to BusinessGreen earlier this month, site lead Phil Clark explained that small changes are just as important in achieving reductions as well as bigger operational investments:
"It's about mindset. Copella has the help of PepsiCo to drive change with investment but most of what we have done hasn't involved massive capital. In simple terms, one tap running at one litre a minute equals half a million litres a year."
Employee involvement has been key in driving innovative methods for water stewardship at Boxford. One team worked together to identify how they could reuse water to save 1.8 million litres and subsequently won a company-wide PepsiCo award for their efforts.
Other initiatives include reducing total water use by installing real time utility measuring equipment which allows improvement to be focused in higher usage areas and extensive work with equipment suppliers to redesign and improve baseline machinery performance.