The Coca-Cola Company names Beatriz Perez Chief Sustainability Officer
The Coca-Cola Company announced that Beatriz Perez, will become the Company's Chief Sustainability Officer…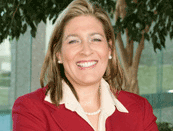 Beatriz Perez, Chief Sustainability Officer, The Coca-Cola Company
The Coca-Cola Company today announced that Beatriz ("Bea") Perez, currently Chief Marketing Officer for Coca-Cola North America, will become the Company's Chief Sustainability Officer, effective July 1. In this new role, Perez will integrate Coca-Cola's well-established system sustainability initiatives in the areas of water, climate protection, packaging and recycling, and community through a new global Office of Sustainability, reporting to Executive Vice President and Chief Administrative Officer Alex Cummings.
"We have made significant progress with our sustainability initiatives, but our current approach needs focus and better integration to further accelerate our system sustainability agenda and meet our 2020 Vision goals," said Muhtar Kent, Chairman and Chief Executive Officer, The Coca-Cola Company. "We are realigning this important work to create a unified team, strategy and business plan that connects our sustainability work and actions."
Under Perez's leadership, the Office of Sustainability will create and oversee Coca-Cola's integrated global sustainability strategy; set high-level goals and commitments; assess and drive scaled investments; and steward and track all global partnerships and key sustainability projects.
Reporting to Perez, the new team will include John Reid, Vice President, Corporate Social Responsibility; Charlotte Oades, Global Director, Women's Economic Empowerment; Abby Rodgers, Vice President, Sustainability Strategy and Communication; Jeff Seabright, Vice President, Environment and Water; and Lisa Manley, Group Director, Corporate External Affairs.
Perez joined the Company in 1996 as an Associate Brand Manager and has held various roles of increasing responsibility, including Director, NASCAR; Vice President, Sports and Entertainment for The Coca-Cola Company; Vice President, Sports and Entertainment for Coca-Cola North America; and Senior Vice President of Integrated Marketing for Coca-Cola North America.
Kent said Perez is uniquely qualified for the role based on her passion for sustainability and deep experience at the Company, including the incorporation of sustainability initiatives into Coca-Cola's North American marketing programs.
"Bea's record of accomplishment at our Company, her experience leading cross-functional teams and her passion for sustainability make her uniquely qualified to fill this important new role," he said. "Every day, the actions taken by our Company and our bottling partners touch the lives of billions of people worldwide. The next evolution in our sustainability journey will help ensure we continue to advance our efforts and drive shared value for our planet, our business and the communities in which we operate."
Perez, 41, holds a Bachelor of Science degree in Marketing from the University of Maryland and resides with her family in Atlanta. She is chair of the GRAMMY Foundation and sits on the boards of the Children's Healthcare of Atlanta Foundation, The Victory Junction Gang Camps founded by Kyle and Pattie Petty, and HSBC North America Holdings Inc. She also has served as a member of The Coca-Cola Company's Women's Leadership Council.
More information on The Coca-Cola Company's efforts to grow business in economically, environmentally and socially responsible ways is available in its latest systemwide sustainability review at www.sustainability.thecoca-colacompany.com.
Related organisations
Related people