Donald Trump picks Sonny Perdue to front Agriculture Department
The last position to be filled in his Administration, Sonny Perdue will become the first Southerner in USDA post in more than two decades…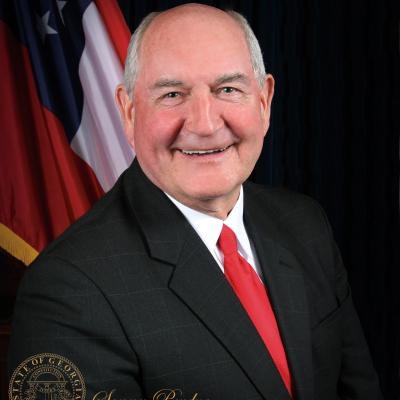 Donald Trump has announced that Sonny Perdue will head the USDA according to sources at The Associated Press.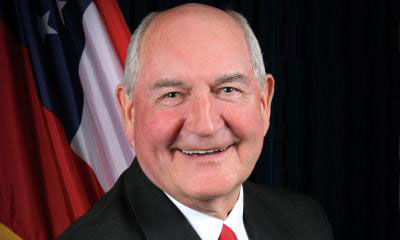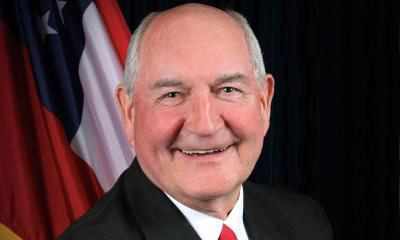 Source: Embassy Media
While his Presidency looks set to keep the whole world guessing, here's what New Food predicted following his election.
With Agriculture Secretary the last position to be filled in his Administration, Sonny Perdue who originates from Bonaire in rural central Georgia, would be the first Southerner in the post in more than two decades and only the second ever.
Don't be fooled however – Mr Perdue has no relation or association with the food company Perdue or the poultry producer Perdue Farms.
Reaction has been immediate and already Nebraska Senator Ben Sasse said Thursday in a statement that he wants to talk to Perdue about "the unique interests of Midwest agriculture," including trade and regulatory burdens.
"Nebraskans feed the world and our Agriculture Secretary needs to understand what we bring to the table," Sasse said.
There are worries in the Midwestern states where traditionally the Agriculture Secretary has been based that Perdue will push hard for subsidy programs that favour the southern states that produce rice and cotton, which can be more expensive to grow.
Perdue's previous policies related to food as Governor for Georgia include:
The adoption of tougher food-safety regulations after a deadly salmonella outbreak was traced to Georgia-made peanut butter.
He moved the state office that issues water permits for irrigation and other agricultural uses from Atlanta to rural south Georgia, where it would be closer to farmers.
Perdue poured millions of state dollars into Go Fish, a program that aimed to lure bass fishing tournaments to the state.
Trump took longer to name his agriculture secretary than any president-elect since Franklin Roosevelt chose Henry Wallace in February 1933, interviewing dozens for the role.
Elsewhere, the American Farm Bureau "strongly endorses" Perdue for the role while Iowa Senator Charles Grassley tweeted earlier in the day:
"'Frustr8ing read abt transition to AgSecy. PRETTY SIMPLE:AgSecy not abt social engineering NEED Ag leader w dirt under finger nails 4farmers.'"
Allegedly the new Agriculture Secretary was the first of many interviewed for the role and enters at a time where many Republicans and members of the Tea Party movement, an American political movement known for its conservative positions within Republican Party, are campaigning for congressional Republicans aiming to make large cuts in public nutrition programs and some Tea Party-influenced lawmakers wanting to curtail farm subsidies.
What do you think this means for the US food and beverage industry…?