Cadbury to drop Fairtrade and go Cocoa Life
Cadbury and Fairtrade have announced a ground-breaking commitment to help more cocoa farmers, their families and their communities, by extending its farmer-focused Cocoa Life programme to Cadbury products globally. Starting in the UK & Ireland in May 2017, with a phased roll-out, Cocoa Life – an industry leading sustainable cocoa farming programme – will be […]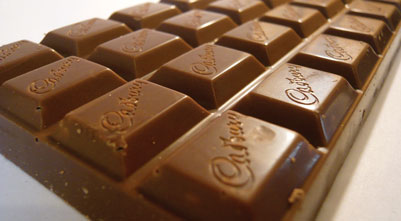 Cadbury Dairy Milk Bar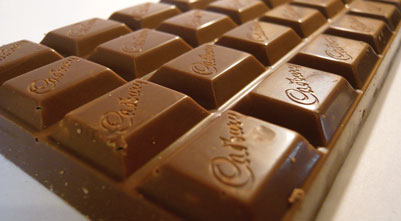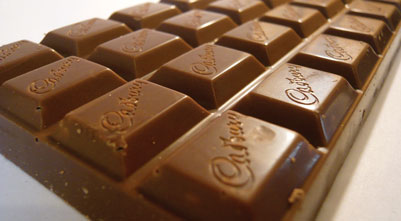 Cadbury and Fairtrade have announced a ground-breaking commitment to help more cocoa farmers, their families and their communities, by extending its farmer-focused Cocoa Life programme to Cadbury products globally. Starting in the UK & Ireland in May 2017, with a phased roll-out, Cocoa Life – an industry leading sustainable cocoa farming programme – will be extended across Cadbury chocolate brands in key markets across the world.
Cocoa Life puts farmers first and aims to empower current and future generations to create thriving farms which boost the entire community. Cocoa Life will benefit 200,000 farmers and 1 million people in communities in Ghana, Cote d'Ivoire, Indonesia, the Dominican Republic, India and Brazil. To achieve this Mondelēz International will invest $400 million over ten years to 2022.
As the company scales up Cocoa Life, the partnership will bring more benefits to more farmers and communities and importantly continue to deliver measurable, independently verified improvements for cocoa farmers and cocoa-growing communities.
Fairtrade, the world's largest and most recognised fair trade system, will become a partner for the whole Cocoa Life programme, working together to secure the long-term future of cocoa farming communities. In the UK and Ireland Cadbury brands will begin to transition to Cocoa Life. In Australia, Canada, New Zealand and South Africa, Cadbury Dairy Milk chocolate will remain certified throughout 2017. As part of the global roll out of Cocoa Life across Cadbury brands, they will move to carry the Cocoa Life logo on the front of pack during 2018.
Having achieved significant impact to date, Cadbury and Fairtrade will now work together on new innovative programmes to enhance the future for farming communities, such as building resilience to climate change – which cocoa farmers say is already a key threat to their livelihoods. In addition, Fairtrade will work with Cocoa Life to develop farmer organisations and, together, enhance the understanding and reporting of the programme's impact on cocoa farmers, their families and their communities.
This expansion of Cocoa Life, combined with Fairtrade's independent involvement, will give consumers the confidence that whenever they buy a Cadbury chocolate bar with the Cocoa Life label, they are helping cocoa farming communities to thrive, making a real difference to people's lives.
FLOCERT, which also works as Fairtrade's independent assurance and certification body, will also continue to independently verify the supply chain of Cocoa Life as the programme grows. This involves tracking the quantity of sustainably grown and traded cocoa and loyalty payments made to farmer organisations.
Glenn Caton, President, Northern Europe at Mondelēz International, commented: "Cocoa Life builds from Cadbury's proud heritage of sourcing cocoa sustainably, which dates back to a hundred years ago when the Cadbury family helped establish cocoa farming in Ghana
"Through Cocoa Life, we want to become an accountable partner for our cocoa farmers, not just a buyer. We are directly connecting buyers to farmers, enabling them to build long-term businesses. Cocoa Life truly transforms communities by delivering real and measurable improvements for cocoa farmers. We want to use our scale as the world's largest chocolate maker to drive positive change for the communities on which we depend. We support Fairtrade's vision to drive sustainable livelihoods through empowered farming organisations and communities and fairer terms of trade. We are proud to have Fairtrade's support in helping us achieve this".
Launched in Ghana in 2008 as the Cadbury Cocoa Partnership, Cocoa Life has already been rolled out across more than 795 cocoa farming communities around the world and independent verification shows that farmers' in the Cocoa Life programme in Ghana have seen their incomes increase 49% more than farms outside the programme.
Michael Gidney, Chief Executive at the Fairtrade Foundation commented on the news: "We are proud to have worked closely with Cadbury since 2009 to improve the lives of cocoa farmers and their communities. But the reality is that life for too many cocoa farmers remains a daily struggle against poverty, whilst their communities still lack many essential services and climate change poses increasing threats to their livelihoods and future.
"The evolution of our partnership with Cadbury and Cocoa Life is an exciting development as it embeds Fairtrade, our values, principles and unique relationships with farmer networks, into the whole programme. In doing so, together we can increase the scale and impact of Cocoa Life, towards a common goal – one in which cocoa farmers, their organisations and communities are empowered, can invest in their own future, and go from just surviving, to thriving."
Cocoa Life fast facts
The move by Cadbury will help Cocoa Life to deliver a number of benefits, including:
A $400m investment by 2022, empowering 200,000 farmers and reaching 1 million people in communities in Ghana, Cote d'Ivoire, Indonesia, the Dominican Republic, India and Brazil.
Independently assessed improvements to the lives and livelihoods of cocoa farmers and their communities – farmer income has increased 49% more and cocoa yield increased 37% more in Ghanaian Cocoa Life communities than in communities outside the programme
A competitive price for their cocoa, on clear terms of trade, and loyalty payments to Ghanaian farmers, which together with programme investments, will deliver value per farmer at least equivalent to that previously delivered by Fairtrade premiums.
Investment in more than 795 cocoa farming communities, helping them set and deliver their own tailored action plans that address their needs – whether that's education, healthcare, infrastructure or other priorities.
Alongside Fairtrade, Cocoa Life is actively supported on the ground by NGO delivery partners including Voluntary Services Overseas (VSO), Save The Children, CARE International, World Vision, Swisscontact and Solidaridad, harnessing their long experience of working with cocoa growing communities to maximise the impact of the programme. Cocoa Life also involves experts from organisations like WWF, the UN Development Programme, and Anti-Slavery International in the design and oversight of the programme.