Unilever to sell AdeS soy beverage business to Coca Cola
Posted: 3 June 2016 | Victoria White, Digital Content Producer | No comments yet
Unilever is to sell the AdeS soy beverage business in Latin America for an aggregate amount of US$ 575 million…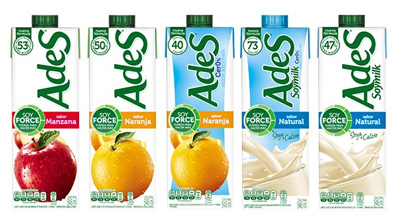 Unilever has signed an agreement with Coca Cola FEMSA and The Coca Cola Company to sell the AdeS soy beverage business in Latin America for an aggregate amount of US$ 575 million.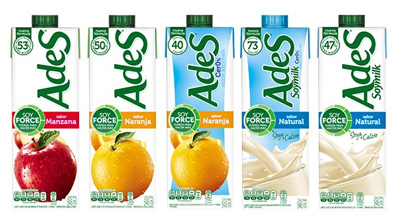 Commenting on the sale, Miguel Kozuszok, EVP Latin America Unilever, said: "This sale is a step in reshaping our portfolio in Latin America to deliver sustainable growth for Unilever and enables us to sharpen our focus. AdeS is an iconic brand and we believe that its potential can be fully realized within the Coca-Cola system."
Brian Smith, President, Latin America Group, The Coca-Cola Company, added: "The acquisition of AdeS marks another milestone for the Coca-Cola system in providing increased choice of nutritious and delicious products to our consumers. AdeS is a leading brand in its category and we are very excited to add it to our stills portfolio. This continues the successful joint venture partnerships with our Latin American bottling partners and brings more innovative offerings to our markets."
"AdeS complements and reinforces our non-carbonated beverage portfolio offer, providing our consumers with a wider range of choices. Together with our partner, The Coca-Cola Company, we will leverage the leading position of the AdeS brand, integrating it into our robust route-to-market model to drive value and further innovation on this new beverage platform," said John Santa Maria, Chief Executive Officer of Coca-Cola FEMSA.
Founded in 1988 in Argentina, AdeS is the leading soy-based beverages brand in Latin America. As the first major brand launched in the category, AdeS pioneered the development of the second-largest global market for soy-based beverages. The brand is currently available in Brazil, Mexico, Argentina, Uruguay, Paraguay, Bolivia, Chile and Colombia.
In 2015, AdeS sold 56.2 million unit cases of beverages and generated net revenues of $284 million.