NSF International launches HCV EU – a HACCP Compliance Verification service for European commercial food equipment
This is the first compliance verification program to cover hygienic quality of commercial food equipment following European guidelines and legislation…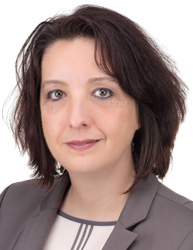 Ann Willems, Unit Manager, Food Equipment Europe, NSF International
NSF International, a global organization dedicated to protecting and improving human health with more than 70 years of expertise in food safety and quality, announces the launch of HCV EU (HAACP Compliance Verification), a new HACCP compliance verification service for the European Union commercial food equipment market.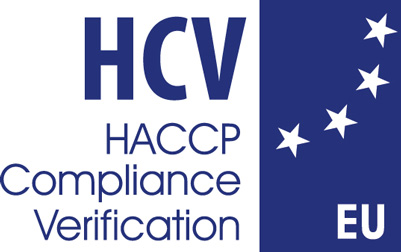 Prior to the launch of HCV EU, the European market had no compliance program to cover the hygienic quality of commercial food equipment. NSF International developed this new program, HCV EU, based on relevant European guidelines and legislation.
Compliance to HCV EU enables manufacturers to demonstrate their commitment to food safety and the highest standards of quality. HCV EU also offers specifiers, including U.S.-based restaurant chains and retailers, the ability to define basic food safety principles and translate them into equipment requirements. Specifiers can then check for these requirements that cover hygienic quality when buying and selecting commercial food equipment. This helps to minimize risks such as food contamination, food poisoning and an unhygienic environment, thus protecting their brands.
"We receive an increasing amount of questions from many groups of stakeholders including the European food equipment manufacturers, as well as from specifiers, retailers and restaurant groups specifying and buying commercial food equipment," said Ann Willems, Unit Manager, Food Equipment Europe, NSF International. "All groups are looking for ways to demonstrate and verify compliance with HACCP principles as well as European legislation and guidelines. NSF International's HCV EU verification now provides these companies the ability to demonstrate their commitment to food safety."
NSF International based the HCV EU program on the existing European legislation and regulations such as EC 1935/2004 for food contact materials and EN 1672-2, the European standard that establishes a general code of practice for cleanable design. These programs, along with HACCP principles and NSF International's knowledge of food safety, enabled the development of a risk-based approach to verify the design and cleanability aspects of commercial food equipment. The result is a very practical service, offering an independent third-party compliance verification of equipment to manufacturers. Specifiers can work with NSF International to develop specifications for hygienically safe equipment and, when selecting and buying equipment, rely on a verification and registration service to make sure these requirements are met.
HCV EU covers three components:
food contact materials,
cleanability and hygienic design, and if applicable,
equipment performance such as the capability to hold food at safe temperatures and to verify the efficiency of cleaning in place (CIP), the automatic cycle to clean and sanitize closed and pressurized inaccessible systems.
HCV EU will offer a public online listing of registered equipment, showing which aspects are covered by the compliance verification.
Business seeking more information about the NSF International HCV EU program may contact Dan Fone, Director, Global Business Development, NSF International at [email protected] or +1-734-214-6241 or Nicole de Regt, Business Development, NSF International at [email protected] or +32 27713654.