Lucozade launches new Lucozade Zero range
Posted: 29 March 2016 | Victoria White | 4 comments
The new drink, which taps into the nation's changing health agenda, will be available in Orange and Pink Lemonade from 2nd May 2016…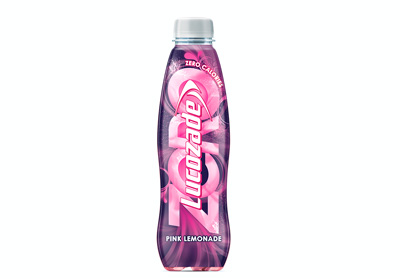 Lucozade is launching Lucozade Zero, a new low calorie drink that offers consumers a healthier choice.

The new drink will be available in Orange and Pink Lemonade – two of Lucozade's most popular flavours – from 2nd May 2016.
The company says Lucozade Zero offers consumers a refreshing and great tasting low calorie drink for the moments they need it most.
Driven by the nation's changing health agenda, more than half of the soft drinks market (57%) is now low calorie or calorie-free. The launch of Lucozade Zero will be backed by a massive marketing campaign. Lucozade is investing in a disruptive £5 million media campaign to support what is set to be its biggest product launch this year.  In addition to the consumer media campaign designed to build awareness and drive footfall in store, there will be retail support across independents and grocery including point of sale material and eye-catching display units.
Commenting on the launch, Lucozade Energy Senior Brand Manager, Charlotte Flook said: "We are really excited to be launching this innovative new drink. Lucozade Zero offers people the chance to enjoy two of their favourite flavours with lower calories. This new launch is another way that Lucozade Ribena Suntory is delivering on its ambition to reduce calories across its portfolio by 20%."
Lucozade Zero will be available in 380ml PMP and non PMP bottles across wholesale and independents, and 500ml bottles within grocery and convenience, in addition to a 380ml multipack and 1 litre format.