Ornua opens cheese manufacturing facility in Saudi Arabia
The €20 million state-of-the-art facility will manufacture white cheeses for the Saudi Arabian market, the fifth largest dairy importer in the world…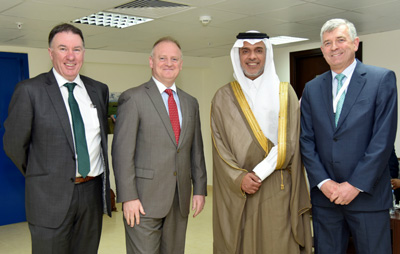 Ornua has opened a new cheese manufacturing facility in Riyadh, Saudi Arabia.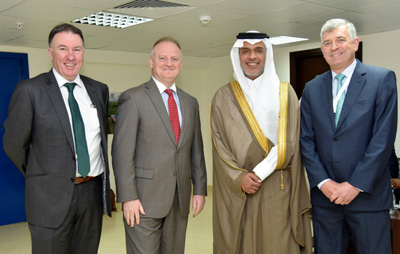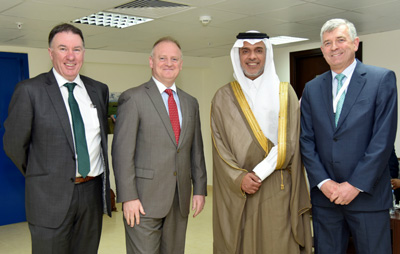 The €20 million state-of-the-art facility will manufacture white cheeses for the Saudi Arabian market, the fifth largest dairy importer in the world, as well as providing a central hub to access the high growth dairy markets in the Middle East North Africa (MENA) region. 
The new facility will use pioneering technology developed by Ornua and Teagasc to produce a range of bespoke fresh white cheeses for the increasingly sophisticated bakery sector, retail delis and foodservice customers. White cheeses are hugely popular in the MENA region. The technology allows milk ingredients to be recombined for fresh white cheese production. The facility also includes an Innovation Hub which will be used to co-develop customised 'white cheese' solutions with customers. The facility will provide a direct route to market and value for Irish dairy.
Strategically important to Ornua
Commenting on the new facility, Ornua CEO, Kevin Lane said: "Today's opening of the Al Wazeen facility is strategically very important to Ornua as it provides the business with a new route to market for Irish dairy.  We now have a manufacturing and trading hub in place to service the high growth dairy market of Saudi Arabia and our growing MENA customer base.  The ability to innovate and adapt to market needs is key to developing opportunities for Irish dairy.  Our partnership with Teagasc is a great example of how innovative dairy technologies can create new ways of producing dairy products for global markets."
Mark Fenelon, Head of the Teagasc Food Research programme, added: "We are delighted that this inclusive research and development approach by Ornua and Teagasc has proved effective. The technology underpinning this venture was developed at the Teagasc food research centre, Moorepark and was adapted and managed by Ornua as part of a highly integrated collaborative research program to develop the current suite of local cheeses. It marks a new approach to cheese manufacture involving the production of cheeses from reassembled milk without whey expulsion."
The Riyadh facility is the latest in a series of significant investments by Ornua, targeting new routes to market for Irish dairy products. The last 18 months has seen Ornua invest in acquisitions and significant infrastructure development in Africa, China, Germany, Ireland, Spain, the UK and the US. It comes just weeks after the company's acquisition of Ambrosia, a dairy facility in Shanghai, China.