Osborne announces sugar levy on the soft drinks industry
In the 2016 Budget, Chancellor George Osborne has announced that a sugar levy will be introduced in the UK on the soft drinks industry…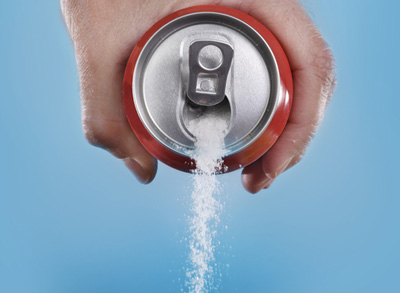 In the 2016 Budget, Chancellor George Osborne has announced that a sugar levy will be introduced in the UK on the soft drinks industry.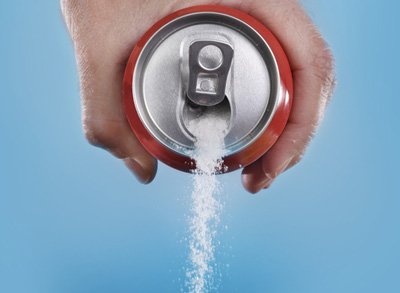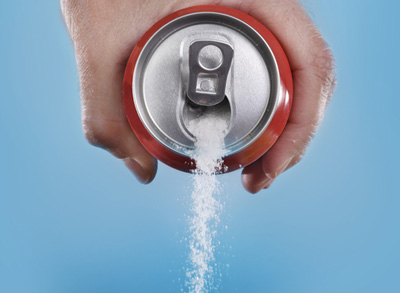 The Chancellor said it will come into force in 2018 to give the industry time to adjust. He added that the £520m expected to be raised will be used to help support school sport. 
In his speech to Parliament, the Chancellor spoke of the childhood obesity crisis in the country, saying: "5 year old children are consuming their body weight in sugar every year.
"Experts predict that within a generation over half of all boys, and 70% of girls could be overweight or obese."
Indeed, Public Health England recently revealed that four to 10 year old children consume around 22kg of sugar a year. The Chancellor linked childhood obesity to the consumption of sugary drinks. He said: "One of the biggest contributors to childhood obesity is sugary drinks.
"A can of cola typically has nine teaspoons of sugar in it. Some popular drinks have as many as 13.
"That can be more than double a child's recommended added sugar intake."
The Chancellor did recognise the efforts made by the soft drinks industry to reformulate products. He mentioned Robinsons recently removing added sugar from cordials and commitments of supermarket giants such as Sainsbury's, Tesco and Co-op to reduce sugar across their industry. But he said that more should be done and a levy should be placed on soft drinks companies.
Two bands of sugar levy
But was is the proposed sugar levy? The Chancellor said that the levy will be assessed on the volume of the sugar-sweetened drinks companies produce or import. There will be two bands – one for total sugar content above 5 grams per 100 millilitres; a second, higher band for the most sugary drinks with more than 8 grams per 100 millilitres.
The Chancellor said that pure fruit juices and milk-based drinks will be excluded he said the government would "ensure the smallest producers are kept out of scope".
The Chancellor explained that introducing the levy on the industry means they can reduce the sugar content of their products. He acknowledged that some companies may choose to pass the price onto consumers but expected this would have an impact on consumption too.
The news will likely be welcomed by organisations such as Public Health England who are concerned about the issue of childhood obesity and have been calling on the government to introduce a tax on sugary soft drinks. Earlier this year, the British Medical Association called on the UK government to announce their strategy on childhood obesity as soon as possible, recommending that it should include a range of interventions, including a tax on all sugar- sweetened beverages.
On Twitter, Jamie Oliver, who has been longtime campaigner for a sugar levy on sugar-sweetened drinks and who gave evidence to the Health Committee on childhood obesity, reacted to the news by saying "We did it guys !!we did it !!!", calling it a "profound move".
Hannah Maundrell, editor in chief at www.money.co.uk, acknowledged Jamie Oliver and the public campaign by saying the levy was a nod to the "power of the people": "Celebrations all round in Jamie Oliver's empire today, with his campaign and petition signed by over 155,000 people to get a sugar tax on sweetened drinks finally fulfilled."
She added: "Even though fizzy drink lovers will feel like they will be losing out, in the long run by cutting down on these drinks money will be saved on expensive dentist treatment and nobody can put a price on your health. Treating obesity and its consequences currently costs the NHS £5.1bn a year. A welcomed change and a nod to the power of the people."
Also welcoming the news was Paula Moynihan, Professor of Nutrition and Oral Health at Newcastle University: "Sugared drinks are the largest source of sugar in the diets of children in the UK and we know that current high sugar intakes are contributing to obesity and tooth decay. Our research has revealed that when less than 5 per cent of calories in the diet come from free sugars, there are much lower levels of tooth decay. The announcement by George Osborne to introduce a tax on sugared soft drinks is a welcome step towards tackling childhood obesity and lowering the amount of sugar consumed in drinks."
Targeting soft drinks 'simply absurb'
By contrast, the British Soft Drinks Association (BSDA) was disappointed to here the news. Gavin Partington, Director General, said that the soft drinks category had been targeted by the government despite reducing sugar levels and showing a commitment to continue to do so. He commented: "We are extremely disappointed by the Government's decision to hit the only category in the food and drink sector which has consistently reduced sugar intake in recent years – down 13.6% since 2012.
"We are the only category with an ambitious plan for the years ahead – in 2015 we agreed a calorie reduction goal of 20% by 2020.
"By contrast sugar and calorie intake from all other major take home food categories is increasing – which makes the targeting of soft drinks simply absurd."
Nicky Strong, a Legal consultant at Bond Dickinson LLP, is looking forward to the publication of the Government's consultation later this year: "The so-called sugar tax has finally come to fruition, albeit only on water-based soft drinks, so excluding pure fruit juices and milk-based drinks. The levy will be calculated on the total sugar content of these drinks, and  will be charged direct to producers and importers, rather than being added to the price paid by consumers. It will be interesting to see how much devil there is in the detail when the Government publishes its consultation on the levy in the Summer."