3 in 10 people in the UK have reduced the amount of meat they eat
According to findings from NatCen's British Social Attitudes survey, a further one in ten said they were considering reducing their meat intake or cutting meat out completely…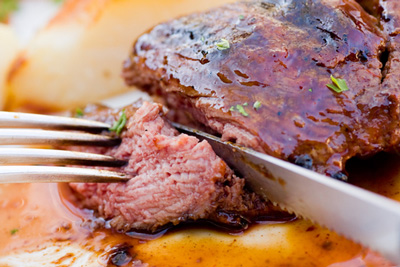 Three in ten people in Britain say they have reduced the amount of meat they eat in the past 12 months, according to findings from NatCen's British Social Attitudes survey.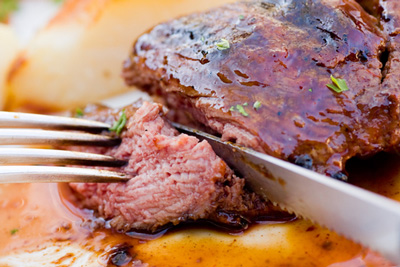 A further one in ten said they were considering reducing their meat intake or cutting meat out completely. Nearly half of people either do not eat meat, have reduced the amount of meat they eat or are considering reducing the amount of meat they eat.
Webinar: eBook: Thermo Fisher Scientific Food Integrity Collection 2017
Over the course of the year Thermo Fisher Scientific have provided expert comment on a whole swathe of issues including food fraud, origin testing and labelling regulations. This collection also provides access to Thermo Fisher's Food Authenticity webinar series for 2017, where experts delve into olive oil characterisation, gelatin speciation, honey and chromatography, and more.
NatCen's analysis found that a significant number of people from all groups in society have made changes to their diet. But certain groups were more likely to say they had reduced the amount of meat they eat in the last year: Women, for example, are most likely to have reduced their meat intake. Older people were found to be more likely to have reduced their meat consumption: 39% of 65-79 year olds have done so, compared to 19% of 18-24 year olds.
As well as asking people about their meat-eating habits, researchers also asked people who had given up meat, reduced their intake or were thinking about doing so, what had influenced their decision.
Half those who reduced their meat intake cited health reasons
People were asked to pick reasons from a list and could give as many reasons as they liked. Over half of people in this group cited health reasons as a reason for consuming less meat. Other reasons for reducing meat consumption included saving money (mentioned  by 21% of people), concerns over animal welfare ( mentioned by 20% of people) and concerns around food safety in relation to meat (mentioned by 19% of people).
Ian Simpson, Senior Researcher, NatCen Social Research said: "A significant number of people in Britain, amounting to many millions,, told us that they have reduced their meat consumption over the past 12 months.  Many people in Britain are clearly concerned about eating too much meat and the primary driver of this concern appears to be concerns about health. High-profile news stories, like research highlighting the health risks of processed meat and the horse meat scandal, could be behind this behaviour, as may Department of Health guidance around reducing meat consumption. Since we collected the data, the World Health Organisation has classified processed meat as carcinogenic, suggesting we may see even more people cutting down on meat in the future."