Anglia Maltings acquires the GlobalMalt Group
The acquisition consolidates AMH's strong position in the malting industry, enabling it to expand and better serve its international customers…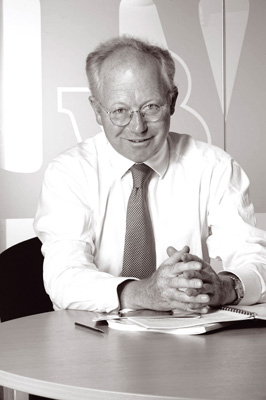 Anglia Maltings (Holdings) (AMH) has acquired Tivoli Malz GmbH (Tivoli) and its subsidiaries GlobalMalt Group and GlobalMalt Polska.
The acquisition consolidates AMH's strong position in the malting industry, enabling it to expand and better serve its international customers. The Group currently has three separate businesses: Crisp Malting Group, comprising five maltings, three in East Anglia and two in Scotland; Edme, comprising a wholegrain ingredient plant in Essex; and Micronized Food Products, comprising a cereal ingredient plant in North Yorkshire. Tivoli's annual capacity of 180,000 tonnes of malt will bolster AMH's current production of 250,000 tonnes of premium quality ingredients for the food and drink industries.
GlobalMalt is led by joint managing directors Dietrich Mönch and Carsten Wulf and GlobalMalt Polska is headed by Sławomir Przączak and Krzysztof Kucharski. Euan Macpherson, MD of Crisp, will head the combined operations with Dr Mönch and Carsten Wulf reporting to him.
Commenting on the acquisition, David Thompson, AMH chief executive, said: "The Brewing, Distilling and Food industries across the globe are significantly changing: the role of suppliers can sustain the success of companies trading in these evolving conditions.  We are committed to support our customers in meeting the challenges of their respective markets.  The addition of GlobalMalt puts us in an even better position to do this.
"The synergies between the two companies are long-established. GlobalMalt and Crisp have cooperated for over a decade to develop trade with brewers across the world."
AMH eyes the USA, Japan and South East Asia markets
Combined annual exports to the USA, Japan and South East Asia are in excess of 100,000 tonnes, and these markets will be the focus of future development for AMH.
Carsten Wulf of GlobalMalt commented: "AMH's progressive approach and commitment to investment will bring significant benefits to the business. Over the years GlobalMalt has evolved from being a predominantly domestic German maltster to a significant exporter to global markets. I've worked with Euan and his colleagues for 14 years, and know that by being part of the larger Crisp group we can build on our already considerable success in supplying top quality malt worldwide."
Euan Macpherson of Crisp added: "By combining forces we can operate even more efficiently, upscaling our services and meeting the demands of existing and new customers. In the UK, our focus remains on supporting the vibrant distilling and craft brewing sectors. Wherever we operate, we aim to provide truly excellent customer service; fantastic product range and quality; and first class technical backing. That is what we will continue to do, but now even better resourced."