Arla makes organisational changes to deliver its Good Growth Strategy 2020
The changes will see the formation of a new global Executive Management Team as well as the creation of a globally-focused structure…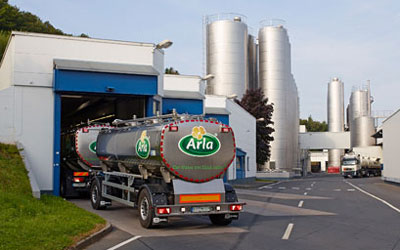 Arla has announced structural changes to its organisation that will enable the business to deliver its Good Growth Strategy 2020 ambitions.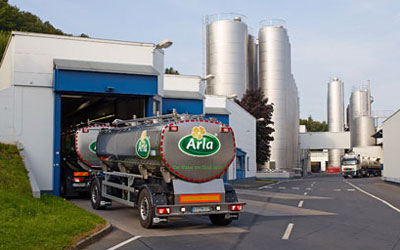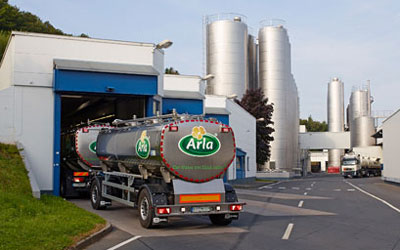 The changes will see the formation of a new global Executive Management Team as well as the creation of a globally-focused structure, which will allow the markets to strengthen their commercial and consumer focus.
Peter Giørtz-Carlsen, who currently leads the UK market, will take on a new role as Head of Europe and Tomas Pietrangeli, who currently heads up the Danish market, will succeed Peter in the UK from the beginning of March.
Arla announced its Strategy 2020 in December 2015, setting out its aim to grow the business in eight global dairy categories and six market regions, as one effective and unified company in a dramatically changing global dairy market. The ambition is to increase the organic revenue growth rate from the 2% that has been delivered over the last years to at least 4% by 2020.
Arla says the new structure will help create a simpler, more agile organisation, driving efficiencies through faster decision-making and execution in more globalised supporting functions such as supply chain, finance and HR develop more collaborative ways of working to reduce duplication across countries.
A reduction of up to 500 roles
As a result of the planned reorganisation, Arla anticipates a reduction of up to 500 roles across its markets and functions, and will hold a consultation process with potentially affected colleagues. It is likely that changes will be confirmed by mid-March. Hourly-salary roles in production and transport will not be affected by this particular change.
Peter Giørtz-Carlsen, Executive Vice President, Arla Foods UK said: "This strategic reorganisation will allow our UK business to become more agile and responsive to the dynamic nature of the market. We have strengthened the UK business significantly in 2015 with the growth of our own label and branded volumes in all dairy categories, launched the Arla brand and driven cost efficiencies.
"We now need to take the next step which will be to structure our business to capture the full benefits of our global scale. At the same time, we will become even more commercially focused locally and deliver value to fuel our 2020 ambitions for our farmer owners and customers. It's unfortunate that a number of roles will be impacted and we will work closely with our colleagues over the coming months to minimise the effect that these changes will have on our people."
In the UK, Tomas Pietrangeli will take up the country head role from Peter Giørtz-Carlsen. On his UK appointment, Pietrangeli, said: "I am delighted to take up such a prestigious role. As Arla's largest market, the UK is a key part of our organisation with ambitious plans for the coming years. I'll be focusing on championing our leadership role in the UK dairy industry as well as delivering the very best for our farmer owners, even during these challenging times."
A new Executive Management Team
CEO Peder Tuborgh has assembled a new Executive Management Team (EMT) which is built around specific functional areas and with commercial markets, organised into two geographical areas: Europe and International. This new team will reduce from nine to seven members with responsibilities as follows:
Peder Tuborgh, CEO and head of MMT (Milk, Members & Trading)
Povl Krogsgaard, vice-CEO and head of Global Supply Chain
Natalie Knight, CFO
Ola Arvidsson, HR & Corporate Affairs
Hanne Søndergaard, Marketing & Innovation
Peter Giørtz-Carlsen, Europe
Tim Ørting Jørgensen, International
The Arla amba Board of Directors support the proposed changes.