Coca-Cola acquires minority shareholding in Nigeria's Chi Ltd
The agreement creates a strategic relationship between two beverage industry leaders within Africa's largest economy…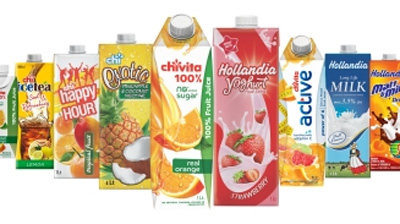 The Coca-Cola Company is to acquire an initial minority equity shareholding in Chi Ltd, Nigeria's leading dairy juice company.
The agreement creates a strategic relationship between two beverage industry leaders within Africa's largest economy that together serve Nigeria's most popular sparkling soft drinks, juices, value-added dairy and water beverage brands.
Within the agreement, The Coca-Cola Company has made an initial 40 percent equity investment in Chi Ltd and intends to increase ownership to 100 percent within three years, subject to regulatory approvals, while working on other long-term commercial structures. Additionally, the parties have agreed to jointly discuss and explore other opportunities in the region to further develop this relationship.
The investment in Nigeria's leading value-added dairy and juice beverage brands – which include Hollandia and Chivita – further expands The Coca-Cola Company's West African portfolio of still beverages while establishing Coca-Cola's presence in Africa's high-growth value-added dairy category. The agreement will allow both companies to leverage their respective investments and expertise to further drive innovation, optimise efficiency and strengthen route-to-market to accelerate growth and increase consumer availability and choice.
Coca-Cola and Chi 'share the same commitment to Africa'
Commenting on the announcement, Nathan Kalumbu, President, Coca-Cola Eurasia and Africa, said: "For more than 30 years Chi's leadership has built a greatly admired business that has quickly grown to become Nigeria's leading producer and distributor of value-added dairy and juice products and we are delighted to enter the next phase of our growth journey together. Coca-Cola and Chi share the same commitment to Africa, to investing in our operations and to continuous innovation, and our relationship will allow us to continue to provide Nigerian consumers the No. 1 beverage in each of the categories we serve."
In 2014, the Coca-Cola system announced an increased investment in Africa to a total of $17 billion from 2010 to 2020. This investment, which is roughly three times the amount invested in the last decade, is funding new manufacturing lines, distribution capabilities and cold drink equipment while creating additional jobs and opportunities on the continent.
Coca-Cola was first served in Johannesburg in 1928 and the Company's products are now present in every country in Africa with its system employing more than 70,000 people in 145 bottling and canning facilities.