GEA to equip Danone's new state-of-the-art infant nutrition facility
GEA has received a major order from Danone to equip a new state-of-the-art facility for its international Early Life Nutrition brands with several production lines…
GEA, one of the largest suppliers of technology for the food processing industry, has announced that it has received a major order from Danone to equip a new state-of-the-art facility for its international Early Life Nutrition brands with several production lines.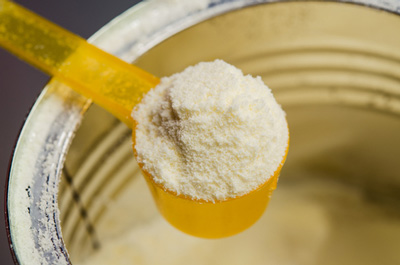 The Nutricia facility will be constructed in Cuijk, the Netherlands. In particular, GEA will supply and install its Evaporation and Spray Drying Technologies. GEA's scope of supply has a value of around EUR 50 million.
Commenting on the announcement, Niels Erik Olsen, Member of the Executive Board of GEA and responsible for the Solutions Business Area, said, "The new GEA lines will become the core technologies in Danone's new production facility. The new plants are designed for continuous operation. They will also be highly energy-efficient, thus meeting Danone's ambitious targets for sustainability."
GEA says the plant will start the production of Danone's infant formulas towards the end of 2017.
Nutritional formula requires the best in processing equipment to meet strict requirements to product quality and safety. As the world's largest supplier of complete integrated nutritional formula plants, GEA says it has a thorough understanding of the forces defining this market and the requirements facing process and technology suppliers.