HERZA launches new range of sucrose-free chocolate pieces
HERZA achieves the sweet taste in the chocolate pieces with with coconut sugar, lucuma or rice syrup…
HERZA Schokolade, one of Europe's leading manufacturers of small chocolate pieces, has introduced a new range of organic chocolate pieces produced without sucrose.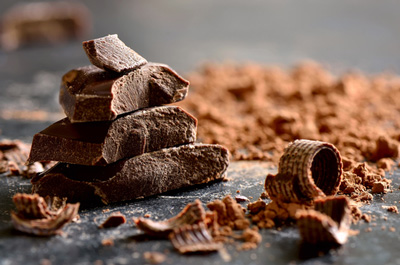 The sweet taste is achieved with coconut sugar, lucuma or rice syrup instead. These natural sweeteners have a comparatively low glycaemic index.
To meet the continuing demand for high-protein products, HERZA now also offers chocolate pieces enriched with valuable organic protein. Such organic protein chocolate contains up to 30% more protein than standard milk chocolate. When the organic protein is used, the chocolate retains the delicate taste of milk chocolate and at the same time acquires an additional functional benefit. The high-protein organic chocolate pieces are also available with a reduced sugar content.
As with the conventional chocolate pieces, HERZA offers the organic qualities in a great diversity of shapes. In the organic sector there is also the popular three-colour mixture of white, dark and milk chocolate for decorating muffins, cakes and gateaux. A further new feature is a range of yoghurt compounds in organic quality. Their special attribute is that they are made with cocoa butter instead of palm fat as a base.
No difference in sensory and physical properties
In the manufacture of its organic chocolate pieces, the company says it uses only raw materials that are known to have been grown organically. The "Bio" seal is a guarantee that production, processing and trade are conducted according to the strict provisions of the EC regulation on the manufacture and labelling of organic products. Every ingredient in the organic chain must provide an unbroken line of documentation that it has met the relevant requirements. Annual checks are carried out by independent, government-organized institutions.
As far as their sensory and physical properties are concerned, HERZA says its small organic chocolate pieces in no way differ from the conventional range. The possible applications are therefore equally diverse, as Sales Director Carsten Braumann explains: "The chocolate pieces in organic quality have excellent bake stability, too. So they are ideal for use in cakes, biscuits or bakery mixes. Further classic applications are muesli, breakfast cereals and milk or yoghurt products."