On target: Britvic releases its latest sustainable business report
Britvic's latest sustainable business report reveals the advances the company has made in encouraging consumers to lead healthier and more active lives…
Britvic's latest sustainable business report reveals the significant advances the company has made over the last year in encouraging consumers to lead healthier and more active lives.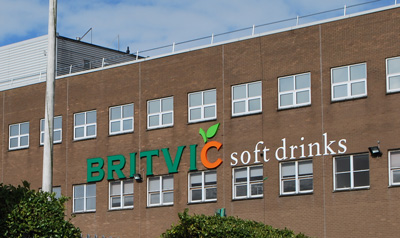 The report also provides an update on the environmental initiatives the company has implemented to reduce carbon, energy and water use.
Highlights of the 2015 report include the delisting of added sugar Robinsons, which is expected to remove 6.9 billion calories from the soft drinks market. Britvic also reduced 5.8% on the average number of calories consumed per serve across its entire portfolio, achieving an average calorie count per 250ml serve of 35.4. The year saw the company launch a global Responsible Marketing Code which sees the business affirm its commitment to not advertise to under 12s.
In terms of water use, Britvic reduced absolute water use across its business by 2.2% in 2015. The company also successfully reduced absolute CO2 emissions by 5% across its manufacturing sites and 87% of waste generated was recycles.
Britvic "confident" of realising its 2020 goal
Matt Barwell, Britvic's Chief Marketing Officer and Chair of the Sustainable Business Committee, commented: "We are committed to being trusted and respected within our local communities and contributing to society more broadly whilst delivering strong profits.
"We are proud of the progress we have made over the last year and whilst we recognise we still have much to do we are confident of realising our 2020 goal of achieving four stars in the Business in the Community CR Index."
The company's 2020 sustainable business goals include reducing the average number of calories consumer per serve by 20% and reducing the direct CO2 emissions relative to production from its manufacturing sites by 15%.